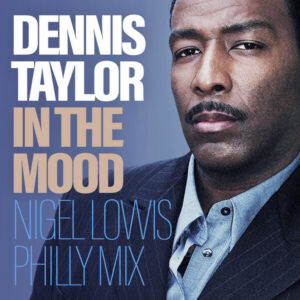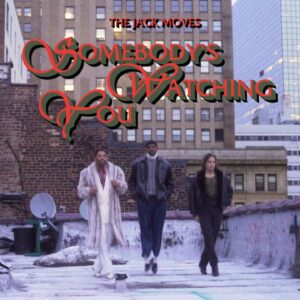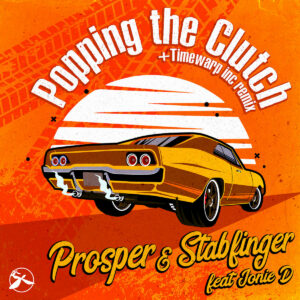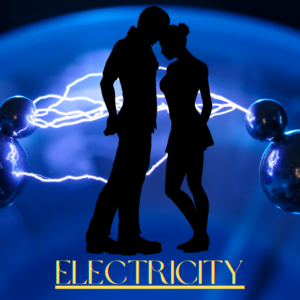 Puuh! Spät ist's. Schon Sonntag und immer noch keine Empfehlungen für's Wochenende. Und bevor das Tag nun endgültig im Wind veweht sein wird, drehen wir schnell noch eine Runde durch's Angebot und können jetzt doch noch die Vier aus der Hinterhand präsentieren.
DENNIS TAYLOR "In The Mood (Nigel Lowis Philly Mix)"
Ein Standard-Favorit aus den Dome-Archiven. Frisch poliert und ordentlich frisiert. Und so perfekt gestylter für den alterslosen Tanz-Boden, auf dem auch die untalentiertesten "Let's Dance" Kandidaten glücklich werden würden. Nigel Lowis sorgt für den standesgemäßen Sound-Vollton-Anstrich, der gemeinhin glücklich macht.
PROSPER & STABFINGER ft. JONIE D. "Popping The Clutch"
Bleiben wir Old-School, verschärfen den Ton, spitzen die Beats und rappen die Lyrics. Prosper und Stabfinger kommen aus Frankreich und zeigen uns, dass sie durchaus wissen, wo der Funk-Bartel seine Grooves holt. All-Time-Funk-Rhythmus, auf den Punkt genau und mit treffenden Sounds umflort. Ab durch die Mitte.
THE JACK MOVES "Somebody's Watching You"
"Doublin' Down" – seit 2014 unsere Brooklyn-Soul Favoriten. The Jack Moves sind meistens der Zee Desmondes und Teddy Powell, die seit ihrem ersten Auftauchen mit ausgeklügelten Rundum-Wohlfühl-Soul-Songs für Furore bei uns gesorgt haben. Nun ist's offenbar an der Zeit für ein drittes Album des Duos – und wenn's so weich, so entspannt, so umfassend klingen wird, wie ihr "Somebody's Watching You" (glücklicherweise ohne Rockwell, dafür eher mit Keni Burke), dann freuen wird uns jetzt schon ganz doll.
WADE C. LONG "Electricity (Tom Glide After Dark Mix)
Die Sonne geht, Wade C. Long kommt. Und bringt seine eigene "Electricity" mit, damit wir uns auch im Dunkeln noch in strahlender Verfassung präsentieren können. Das Ding gibt's in 3 Stromstärken, von der uns die von Mix-Meister Tom Glide aufgelegte mit dem angenehmsten Brizzeln umfängt. Kraftvoller Schieber-Beat mit 80er Elektro-Ansinnen und aktuellen RnB-Partikeln. Kommt gut und geht so weiter, bis die Sonne wieder scheint.