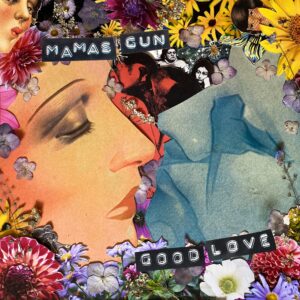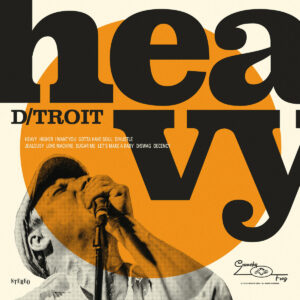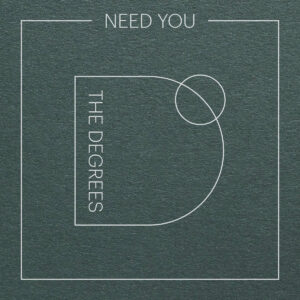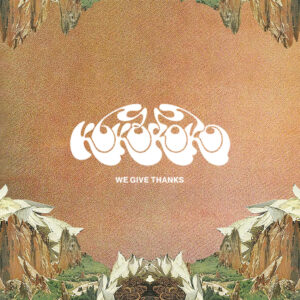 Toffte! Die Freiheit naht. Unter welch' priviligierten Umständen wir unser Leben unter der Führung von ein paar Splittern fristen, sollte doch bei dem übermäßig-ärmlichen Mißbrauch des Begriffs "Freiheit" im Vergleich zur tatsächlichen "Unfreiheit" der wahrscheinlichen Mehrheit der Gesamt-Menschheit irgendwie in Erinnerung rücken. Tut's aber nicht. Also, besser in Deckung bleiben, wenn die bundesdeutsche Freiheitswelle in unmittelbarer Nähe aufwallen sollte. Eigentlich hatte ich's heute mal eher privat, und nun das.
MAMAS GUN "Good Love"
Schone Sache, die gute Liebe. Natürlich auch im wahren Leben, und nicht nur, wenn Mamas Gun in absoulut perfekter Manier die Verbindungen zwischen Soul und Pop aus alten und neuen Zeiten zieht. Und wir dürfen jetzt schon verraten, dass das dazugehörende "Cure The Jones" Album in seiner umfassenden Klasse noch besser ist. Hi-Lite!
D\TROIT "Gotta Have Soul"
Die Dänen aus "D/troit gehen diesbezüglich schon handfester zur Soul-Sache. Eleganz und Finesse wird "Heavy" durch Kraft und Energie ersetzt. Selbstredend im blau-äugigen Retro-Styling, dass sich auf energischer Funk-Basis effektiv in Szene setzt. "Gotta Have Sou – jetzt erst recht.
THE DEGREES "Need You"
Fallen Tree 1Hundred ist sicher eines der interessantesten neuen Musik-Labels Großbritanniens – und The Degrees, neben Searchlight, eine der wichtig-richtigen Formationen, die uns von dort aus mit neuem britischen Soul-Varianten versorgt. "Need You" ist deren zweite Single in Vorbereitung auf's Debut-Album, dass im Laufe der Saison auf dem Programm steht. Fein ausgestaltestes Arrangement, diverse Einflüsse aus der Geschichte des UK-Soul, zeitgemäß verpackt und entsprechend geliefert.
KOKOROKO "We Give Thanks"
Acht Musikanten auf ihrem musikalischen Weg von Afrika nach London, und wieder retour. Mannigfaltig verflochtene Versatzstücke aus Soul, Funk, und Jazz suchen sich ihren Platz auf dem munter agierenden Afro-Beatz-Sockel – ein durchweg positiver Sound-Melting-Pot, aus dem "We Give Thanks" einen kurzen Eindruck anbietet. Das komplette Vergnügen kommt als "Could We Be More" am 5. August zu uns.