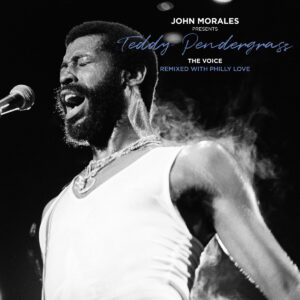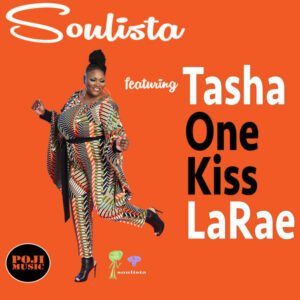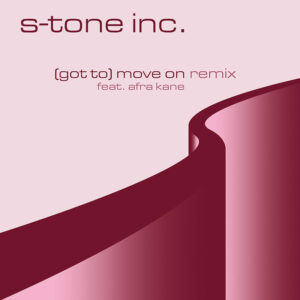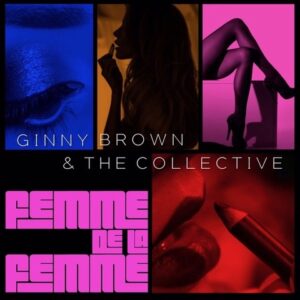 Wochenend und Sonnenschein. Der Versuch sich der Rücksichtslosigkeit der sog. Eigenverantwortung zu entziehen ist wg. Rundum-Ignoranz ohnehin nicht möglich – also lassen wir#s dabei, wir können ja nach "drüben" gehen. Kennen wir noch aus ganz kalten Zeiten. So ein Spaß!
JOHN MORALES pres. TEDDY PENDERGRASS "The Voice – Remixed With Philly Love"
Ein Monument. Eine umfassende Ehr-Erbietung in Ton und Form. John Morales, seines Zeichens eingetragener Großmeister für den respektvollen Umgang mit den Meilensteinen der Soul-Geschichte, hat's wieder getan. Nachdem er zuletzt mit gebotener Hingabe die Hits der Teena Marie mittels Erfahrung und Können, und den richtigen Tricks und Kniffen am Reglerpult, gediegen zuspitzen konnte, ist's in diesem Jahr der Teddy Pendergrass, der als "The Voice" zunächst die übergroßen Hits der Blue Notes von Harold Melvin überkronte, bevor er 1977 als Solo-TP die Stimme der Vor-Luther-Ära war. Natürlich meist mit der grundlegenden Unterstützung von Gamble & Huff. Philly-Soul at it's best, sorgfältig behandelt von John Morales, tanzbar und hoch emotional, zeitlos modern und jederzeit überzeugend. Must-Have für jede Kollektion von Format, natürlich mit schönem Beiblatt, natrülich auch im Vinyl-Format.
SOULISTA ft. TASHA LARAE "One Kiss"
Auch Tasha LaRae hat sich schon vom Herrn Morales in Form bringen lassen. Hier und heute verteilt sie ihre "One Kiss" Version über den fließenden Grooves des Soulista (eigentlich Sebastiano Di Filippo), der mit behendem Soulful-House Beat diesen einst von Josh Milan und Dave Lee in Rotation versetzten Dancer für die gediegenen Tanzfläche wieder-auflegt. Passt schon!
GINNY BROWN & THE COLLECTIVE "Femme De La Femme (Nigel Lowis Disco Mix)
Disco! So glänzend, so strahlend, so unschuldig gut. Ginny Brown versetzt uns mit ihrerm Collective in die Hoch-Zeiten der Hedonisten-Tanz-Schule der späten 70er und lässt die klassischen Insignien jener Beatz fröhlich Urständ feiern. Sister Sledge haben dabei offenkundig den nachhaltigsten Eindruck hinterlassen – sei's drum, gönnen wir uns den "Femme De La Femme" Spaß, der durch den Nigel Lowis am Pult dann auch noch den entscheidenden Punch erhalten hat.
S-TONE INC. ft. AFRA KANE "Got To Move On (Remix)"
Italian Style and Elegance. S-Tone ist Stefano Tirone, dessen Umgangston in jedem Takt die Contenance bewahrt, aber dennoch die erwünschte Wirkung erzielt. Kühl und überlegt konstruiert, aber dennoch mit dem Potential für allgemeine Bewegung zu sorgen. So soll's sein.