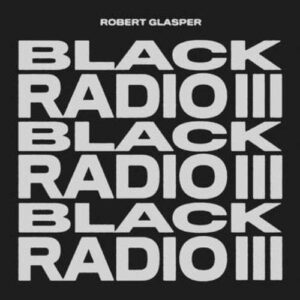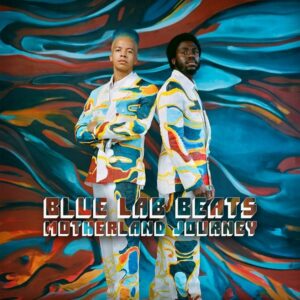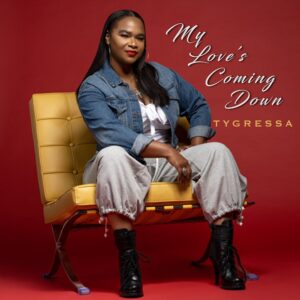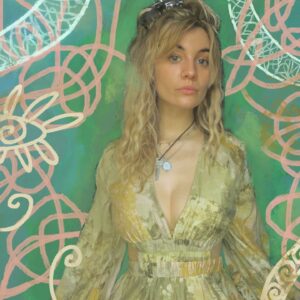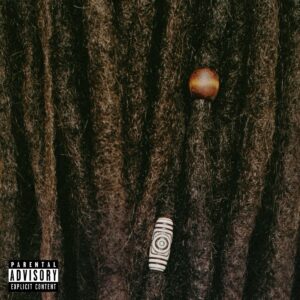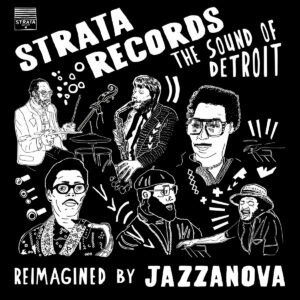 Selbstverständlich lassen wir uns vom tatsächlichen Auftrittsdatum der Sachen nicht aus der Ruhe bringen. Wir hören, was wir wollen und immer dann, wenn wir wollen. Egal, was der Kalender sagt, oder irgendwo auf der großen, bunten Wiese der Soul-Besserwisser irgendwo eine paar welt-exklusive Runden gedreht werden. "Unreleased", was auch sonst.
TYGRESSA "My Love's Coming Down"
Das gilt natürlich auch für die Tygressa, deren Liebe erst am Sonntag zu uns kommen wird. Sei's drum. Der Einstieg passt, weil der Groove sich so schön heiß und fettig um die Melodie-Kurvwen biegt. Mit Spaß dabei. Soul-RnB-Funk mit Nachdruck.
ROBERT GLASPER "Black Radio III"
Der Herr Glasper geht beim dritten Teil seiner Radio-Show natürlich mit wesentlich größerem Feingeist zur Sache. Rundum ausgeruhte Jazz-Soul-Hop Fusionen mit kalifornischer Bequemlichkeit. Und manch' eingestreutem Hi-Light, zu denen übrigens auch die Esperanza Spalding ihren direkten Beitrag leistet. Mehr Namen? Zu viel der Guten. Einfach durchhören, seinen favorisierten beat lokalisieren und sich dann zum nächsten treiben lassen.
BLUE LAB BEATS "Motherland Journey"
Was der Glasper an der US-Westküste zusammenfügt, dass verdrahten die Blue Lab Beats mit ebensolchem Anspruch in, und um, Lodnon herum. Während der Jazz-Mann ein stures schwarz/weiß Szenario in die Sonne stellt, haben NK-OK und der Mr. DM ein kunterbuntes Farbenspiel im Sinn, mit dem sie ein paar Glanzpunkte in der Stadt setzen wollen. Hip-RnB mit Jazz und Soul und so steht auf dem Programm. Also geht's hin und her, drunter und drüber, keine Idee bleibt ohne Ton, kein Genre ungespielt. Gefühlt jedenfalls. Und Gäste gibt's auch – zu unserer Freude zählt auch die Ego Ella May dazu, die sich bei "Slow Down" effektiv ein-groovt und uns natürlich gefällt, wie immer eben.
JAZZANOVA ft. SEAN HAEFELI "Face at My Window"
Jazzanova, wie gut. Und mit Sean Haefeli am Mikrofon auch noch den entscheidenden Ton besser. "Face At My Window" ist der zweite Ausschnitt aus ihrem (jetzt schon hörbar) bemerkenswerten Album "Strata Records – The Sound of Detroit" – Songs aus dem Katalog des legendären Labels, sorgfältig kristallisiert und mit Fachwissen re-imaginiert. Songs aus den 60ern – zeitlos, stilvoll, soulful für hier und heute.
MALI HÂF "Tara's Eyes"
Mehr mit Fusion. Mali Hâf blickt in "Tara's Eyes" und schlägt die passenden Töne dazu an. Entspannter Beat trifft auf den jazz im Arrangement, während die Mali selbst eine Performance zwischen frischem RnBSoul und erwachsenem Pop zum Besten gibt. Weit oben in unserer Spiel-Liste der Woche.
JUJU ROGERS "Buffalo Soldiers"
Ohne Worte. Jedenfalls von uns. Hören und denken. Musik zur Zeit.
https://tygressa.hearnow.com/