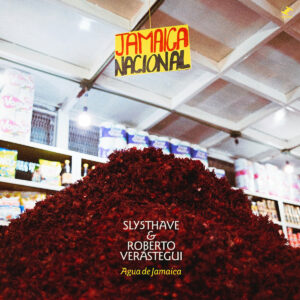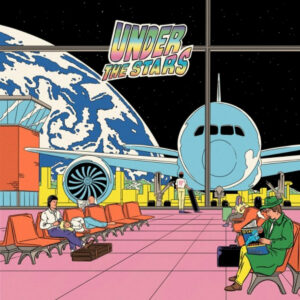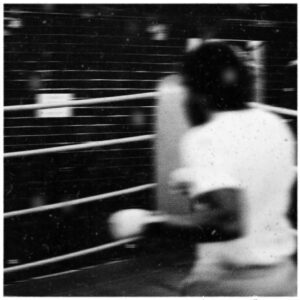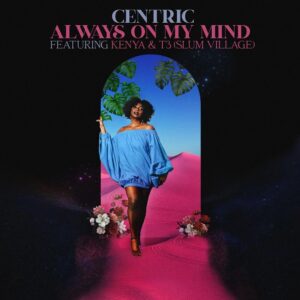 Kaum legt man mal 'ne Pause ein, schon geht's rundherum. Zudem verlangt das Geschehen auch nach anderen Musiken. Mal was mit Hiop und Hop, und Jazz vielleicht. Jedenfalls nach einer Handvoll Specials, zum Beispiel von…
SLY5thAVE & ROBERTO VERÁSTEGUI "El Momento"
Sylvester Uzoma Onyejiaka war als Sly5thAve schon immer gut für ein paar Musiken abseits des Normalzustands. Aktuell hat er sich mit dem Roberto Verástegui zusammengefunden, um ein Album namens "Agua de Jamaica" einzuspielen. Natürlich mit munterer Freude an Kombination und Fusion, am Spiel mit Klang und Vision. "El Momento" fasst in einem kleinen Augenblick von knapp 3 Minuten die bunte Welt der musikalischen Gegensätze zusammen, um dann vorzuführen, wie gut sich die Stil-Mittel zusammenfügen lassen. "Many people say Jazz is dead, I don't think so. I think there are missing elements that the masters owned in the past. Like bravery and risk," sagt der Roberto und lässt dem Gedanken entsprechende Taten folgen.
SAIB ft. BLUESTAEB "Jordans"
Bleiben wir anders. Und lassen's trotzdem gut klingen. Frei nach der Basis-Mischung aus Bossa Nova, japanischen Anime Quirks, Jazz und solider HipHop mit OldSchool Geschmack. Der Saib verschärfte sein musikalisches Zeugs in Casablanca und weiß, wie'es klingen muss, wenn's anders gut werden soll. Hauptsache entspannt. In seinen "Jordans" läuft's sich wie auf Wolken – der Groove von unnachlässiger Lässgkleit, der Jazz mit steter Präsenz.Schade drum, dass die Regler eingreifen mussten, um ein rasches Ende eizuläuten. Das Album vom Saib wird "Under The Stars" heißen und ab dem 8. April unter uns sein.
JONO DAS "Price Fighter"
Und weiter mit den Treffen, auf die wir schon immer gewartet haben. Jedenfalls dann, wenn wir jemals davon geträumt haben, dass der kubanische Buena Vista Social Club gemeinsam mit Ex-Champ Mike Tyson eine musikalische Zusammenkunft haben. Wir wissen natürlich nicht, was wir diesbezüglich tatsächlich versäumt haben, können aber stattdessen auf den Herrn Jona Das verweisen, der mit "Price Fighter" mit breitem Kreuz seinen Hut in den Sound-Ring wirft. Rundum Fundstücke aus Soul und Hop, wirkungsvoll montiert und mit Nachdruck aufbereitet. Als Einstieg zum Jona Das Debutalbum "Muhammad, My Man" durchaus angebracht.
CENTRIC ft. KENYA & T3 "Always On My Mind"
Die Kollaboration der Stunde. Kenya (McGuire Johnson), die vor ein paar Jahren via Expansion ihre Soul-Haut mittels "In My Own Skin" erfolgreich zur Markte getragen hat, kommt uns jetzt mit gänzlich anderer Begleitung entgegen. T3, der mit den Slum Village Geschichten, setzt die rauen Kontrapunkte, die von Produzent Centric (mit Grand Opus ebenfalls dem Rap verschrieben) auf ganz geschickt Weise mit dem flügelleichten Schönklang der Kenya-Stimme eine Übereinkunft treffen. Dazu ein kraftvoll geschobener Nicker-Beat, Frau und Mann in Bewegung hält. Das wird uns noch einige Zeit im Gedächtnis bleiben.