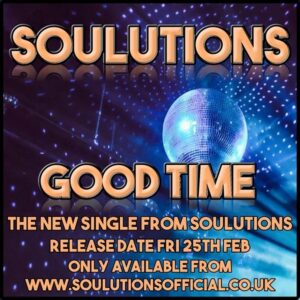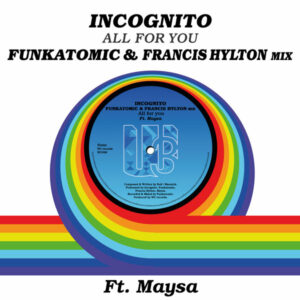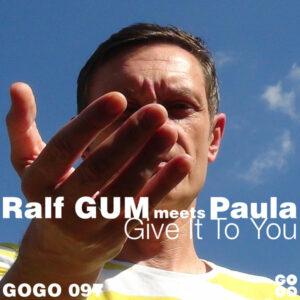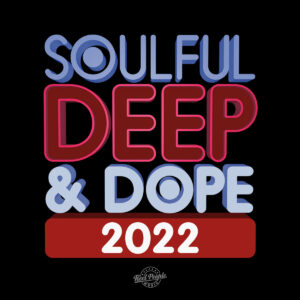 Alles anders. Was gestern noch sicher schien, ist heute gerade mal noch Schall und Rauch. Unvorstellbar, jedenfalls für uns, die das unwirkliche Geschehen nicht als tägliche Realität vor der Haustür haben. "Ein Lied kann eine Brücke sein" behauptete einst Joy Fleming. In diesem Sinne:
SOULUTIONS "Good Time"
Louise Mehan und ihre Freunde laden zur "Good Time". Die SouLutions mit der Löäsung des Problems, zumindest bis das der Morgen wieder graut. Rundum frohgemute UK-Soul auf Retro-Basis. Ein Rhythmus, bei dem man mit muss, eine Melodie, die unbeirrt ihre Runden zieht. Old-School-Party in Perfektion.
INCOGNITO ft. MAYSA "For You" (Funkatomic & Francis Hylton Mix)
Incognito in verschärfter Form. Eigentlich haben Bluey's Sachen es kaum nötig, dass die Einzelheiten neu verlegt werden. Wenn's dann doch mal geschieht ist's gut, wenn ein Exprte vor Ort ist. Francis Hylton verfügt über einschlägige Incognito-Bass-Erfahrung, Funkatomic hat zudem genügend Nachweise seiner Mix-Fähigkeiten auf dem Kerbholz, so dass ihre frisch angeschwitzte "For You" Variante entsprechend gut im Schuh steht. Und dann gibt's auch die Maysa, der ohnehin nix danebengeht.
RALF GUM ft. PAULA "Give It To You"
Je später die Nacht, desto anspruchsvoller die Wünsche der Tänzerschaft. Ralf GUM weiß worum es geht. Seine Grooves sind stets von spielerischer Leichtigkeit, überzeugen dazu mit einer gewissen Finesse, die die GUM-Beatz immer zu einem besonderen Status verhelfen. "Give It To You" fasst die Vorzüge perfekt zusammen – fügt der Rhythmus-Spur noch eine adäquate Hookline dazu, auf der Paula (Champion) ganz locker ins Ziel gleitet.
SOULFUL, DEEP & DOPE 2022
Pause für den DJ – die Leute der Reel People Crew übernehmen. Für den Rest der Nacht. Soulful House nach Art des Hauses. Mit großem "S", sozusagen. Die 2022er Ausgabe der Kompilation fast 20 Hits zusammen, teilweise frisch gemischt, aber natrülich auch im Original mit dem Takt-Schwung am richtigen Platz. Ralf GUM ist mit am Start, Kelli Sae auch, Tom Laroye, Sebb Junior, Opolopo, AtJazz und die Reel People höchstselbst, die sich Mica Paris mit ins Boot geholt haben.
soulutionsofficial.co.uk
https://soulutionsofficial.co.uk/single/51866/good-time