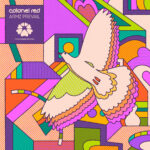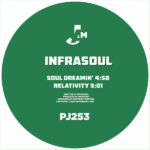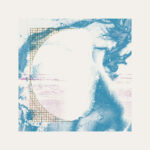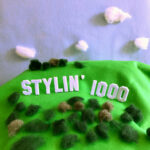 2 Tage, 2 Nächte = 4 4 the Weekend spielt dazu. Zwischen leichtem Tanz, schwerem Funk, frickelndem House und atmospärischem Westcoast Balearic, was immer das auch sein mag. Hören wir mal rein und starten mit COLONEL RED "Armz Prevail"
Aus dem London der Jetztzeit in die Groove-Zentrale der Zukunft. Der Colonel, ein Mann ohne Kompromisse. Funk. in allerlei Spielart ist seine Basis, auf der eine Vielzahl kraftstrotzender Sounds (Soul, Rock, Jazz, HipHop…) für Verwirrung sorgen können. Mal mit unüberwindbarer Bodenhaftung, mal mit fliegenden Electronics. Natürlich ein Fall für Tokyo Dawn.
INFRASOUL "Soul Dreamin' / Relativity"
Die Bogatá – Hannover Connection. Soulful-House auf chicem Disco-Fundament. Ganz nach Art des Hauses. Ein Aufforderung zum Tanz, der man/frau sich nicht entziehen kann. Geradeaus rollender Beat, funky Gitarre, wirbelnde Vocals und ein Tempo, dass wir alle gut mitgehen können.
ZEPHERIN SAINT ft. AMMA WHATT "Elegua – The Opener (Tribe Vocal Mix)"
Zurück nach London, mit besten Grüßen aus Richtung Melbourne. Dean Zepherin, allseits ge- und beachtet als Musiker, Produzent, MixMaster und Label-Gründer. Über Berlin jetzt von Australien aus agierend. House ist sein Ausgangspunkt, von dem er seine Sound-Expeditionen zwischen Jazz und World ausrichtet. Stets detailliert, stets filigran und spannend orchestriert. "Elegua – The Opener" ist eigentlich Teil der "Omo Changa" EP, die seit Anfang des Jahres ihre Runden dreht und nun durch die "Stylin' 1000" Kompilation des Ennio Styles wieder nach oben gespült wurde. Danke dafür.
PROJECTIONS "Original Cell"
California Dreaming mit Simon "Woolfy" James und Dan Hastie. Auch bekannt als Woolfy vs Projections, aus denen jetzt die Projections des Pudels Kern darstellen. Und wenn die von ihen entworfenen Musiken sich unter dem Westcoast Balearic Banner wohlfühlen, dann soll es so sein. Der Geschichte nach hat das Duo bereits eine Karriere im Bereich des "stargazing, pop-tinged disco groove" absolviert, kann ebenso mit einem späten 70s Pop-Rock-Synth-Styling aufwarten und kombiniert jetzt großeflächige Streicher und Hörner und flüchtige Vokal-Fahnen und ein einsames Piano zu einer sich geduldig öffnenden Stil-Blüte, die im goldenen Licht der kalifornischen Sonne zu einer prachtvoller Schönheit wird.