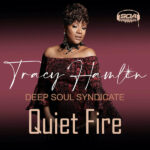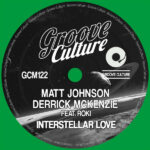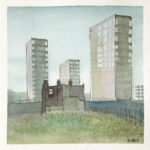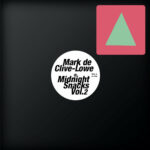 Zu spät. Fast. Aber es bleiben noch ein paar Stunden für ausgewogene Bewegung. Nachfolgend unsere Vorschläge dazu. Animation, mit daran anschließender Freude, garantiert.
Matt Johnson & Derrick McKenzie. Dazu die Stimme von Roki und schon geht's in die Umlaufbahn. Der Matt, dessen "With The Music" Album aus 2020 den großen Tanz-Kreis zwischen Soul-Jazz und Jazz-Funk geschlossen hat, gibt uns jetzt eine gut zündende Tanz-Rakete mit in den Tag, die ganz im Sinne der "Groove Culture" Vorgaben funktionert. Behende Beats, eindrehende Hooks, Disco-Stimmung.
Tracy Hamlin & Deep Soul Syndicate. Ein Spur mehr Tempo, der Groove springt leicht von Takt zu Takt, dazu eine Dosis Jazz aus dcer Instrumental-Abteilung und ordentlich Soul von Tracy Hamlin, die wieder einmal die Kraft ihrer Stimme in den Dienst der Soulful-House Party stellt. "Quiet Fire" brennt lichterloh.
Mark de Clive-Lowe. 4 frische Mashibeats als "Midnight Snacks". Die zweite Ausgabe der Elektro-Beat Reihe aus dem Hause MdCL ist wieder bestens gefüllt mit modernen Dance-Sounds – vielschichtig, kreativ, spannend, dazu famose Soli und stets überraschende Drehungen und Wendungen.
Session Victim & Erobique. Aus Berlin. Plus Jamie Lloyd aus Sydney, der für die atmosphärisch-wichtigen Vocals verantwortlich zeichnet. Das House-Jazz-Broken-Soul DJ Duo entlässt sein Publikum gemeinhin mit der 78er Version "The City" der Mark-Almond Band (natürlich Jon Mark und Johnny Almond, die in den 70ern eine Reihe wunderbarster Platten gemacht haben – unbedingt jetzt, hier und heute wieder-entdeclen, bitte!), dieser ganz besonderen Hommage an die Stadt, bzw. das Leben weit weg vom Sein und Schein derselben. Mark-Almond hat dazu diverse Varianten ersonnen, stets geprägt von zerbrechlicher Melancholie, die in edlem Kan-Ornament zu besonderer Schönheit und Reife gelangt. Wie gut, dass der Zauber der Nacht ("Well, I slept last night in the open
down by a redwood tree. Yes, I slept last night in the open – just to let, just to let, just to let my soul free") durch das gemeinsame Wirken von Session Victim, Erobique, Jamie Lloyd und Gitarrist Linnart Ebel pass-genau in die Jetztzeit überführt werden konnte.