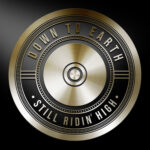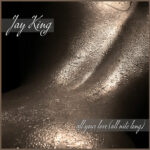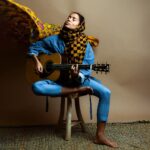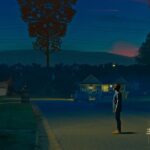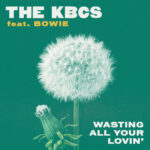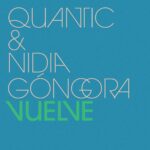 6 Richtige-…und zwei als Zugabe obendrein. Die Musik kommt – und wir wollen dieser nicht entgegenstehen. Also geht's los.
Down To Earth. Real Soul aus England – "Still Ridin' High". Nach GarciaWalker & Durrell und dem Paradise Projex gibt's jetzt den dritten Aus-Heiterem-Himmel-Nachweis britischer Soul-Kompetenz. Natürlich wussten wir die dort vorhandenen Fähigkeiten stets zu schätzen (zuletzt u.a. das aktuelle Victor Haynes Album), aber die vom Down To Earth Trio zum Vortrag gebrachten Grooves haben es in sich. Mit Herz und hand, mit Kraft und Können, echtes Liedgut, inklusive nachweisbarer Melodien. Und ein gutes Stück vom Soulful-House rundet das Ganze auch noch ab.
Jay King. Alte Schule. Vom Feinsten, sozusagen. Aus dem Club Nouveau in dn Soul Bossa Nova Schwung. Zur Einstimmung gibt's mit "All Your Love (All Nite Long)" ein gut abgehangenes Stück über Soul-Verführung, dass in der speziellen Variante mit Lenny Williams Glenn Jones und Darius McCrary schon fast Quincy-Qualitäten streift.
Nate Smith. Der Mann mit Beat. Wenn's wirklich zählt. "Kinfolk 2: See The Birds" ist das neue Album – ein Sammelbecken diverser Stil- und Klangmittel – natürlich immer im besten Rhythmus. Jazz mit HipHop, Jazz mit Soul, Jazz mit Rock, Jazz mit Fusionen. Vielfältig, fast schon eine Spur zu ambitioniert, dafür aber mit tollen Gästen, wie Brittany Howard, Vernon Reid, Regina Carter, Joel Ross, Kokayi, Amma Whatt, Michael Mayo und Stokley Williams. Sicher ist, dass man unter dieser Verwandtenschar auch seine-n Lieblingsonkel-tante treffen wird.
Quantic. Will Holland trifft Nidia Góngora. Treff der Kulturen. Die Frau aus Kolumbien, groß in Folklore ihrer Heimat, wird vom Sound-Tausendsassa Quantic (Will Holland) in Szene gesetzt. Südamerikanische Klang-Spuren werden zu groß-orchestraler Breitwand-Opulenz. Bitte zurücklehnen und einwirken lassen.
Nneka. Bleiben wir anders. Zumindest für die unbeugsamen Soulisten unter uns. Nneka ist die Frau aus Nigeria, die nach ihrem Studium im norddeutschen Hamburg geblieben ist und vor dort aus immer mal eine Lied-Botschaft versendet. "This Life" hat Schwung auf stringentem Beat, eine feine Hookline und vor allem auch ein tolles Streicher-Arrangement. Pop für große Leute – und Soul gibt's in "This Life" natürlich auch.
The KBCS. Featuring Bowie. Aha! Diese(r) Bowie (formerly known as Vivie Ann) hat bis dato noch nicht unseren Weg gekreuzt. Wesentlich wichtiger war auch ihr Zusammentreffen mit den Jungs von The KBCS. Wie Nneka auch aus Hamburg – und wie diese auch abseits der sicheren Stil-Spuren. Der Groove gern in entspannter Position, die Dinge ohne Hast und Eile, dafür mit Zeit, um sich ergebnis-offen zu entwickeln. Sicher ist "Wasting All Your Lovin'" nicht repräsentativ für die Resultate aus der KBCS-Song-Sound-Werkstatt, die uns mit ihrem "Color Box" benannten Album (mit dabei natürlich Nneka, aber auch Olivier St. Louis, Lui Hill, Vivie Ann und J. Lamotta) alsbald ins Haus stehen – dafür ist's aber ein überaus wohltönender Soul-Pop, der zu jeder Tages- und Nachtzeit offene Ohren finden sollte.
Zugabe:
Jordan Rakei "What We Call Life"

Golden Browne