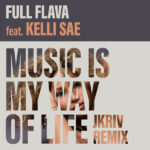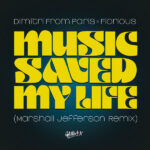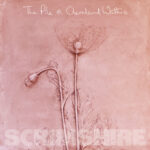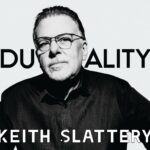 Musik, Musik, Musik. Denn "Music Is My Way Of Life", oder so.
Dimitri From Paris. Dazu die Stimme Fiorious, der von NewYork aus die Dinge beim Namen nennt. Dazu Marshall Jefferson, der die Disco-Beatz in seiner Chicago-House Variante vermischt. "Music Saved my Life" ist allerbester Stoff für die besten Tanzböden der Stadt. So viel ist klar.
Full Flava. Wieder einmal gemeinsam mit der stets gern gehörten Kelli Sae. Und natürlich in frisch re-modelter Fassung, für die Jason Kriveloff aka JKRiv zur Verfügung stand. Das "Music Is My Way Of Life" stammt aus dem Repertoire der Patti Labelle, efüllt ohne Widerrede alle Tanz-Erfordernisse und ist selbstverständlich auch Teil des "Refreshed" Albums, dass uns in 20 Stücken die Full Flava Hits noch einmal hochdosiert zu Ohren bringt.
Scrimshire. Mit Cleveland Watkiss. Ernste Sache. Beide teilen die Geschichte in "pre-George Floyd and post George Floyd" und sprechen darüber. 8-Minuten. Der Beat läßt sich nicht beirren, die Gitarre ist akustisch, drumherum gibt's Elektronik und spezielle Arrangements für Streicher. Soul der eigenen Art, mit Jazz-Dance und Aussage. Das 6. Scrimshire Album gibt's unter dem Titel "Nothing Feels Like Everything" ab Oktober.
Keith Slattery. Mit Vinnie Calauita (Drums), Luis Conte (Percussion), Lenny Castro (Percussion), Nathan East (Bass), Mike DeMicco (Guitar), Everette Harp (Saxophone), Eric Valentine (Drums), Darryl Williams (Bass) und Rick Braun (Trumpet). Eine Best-Besetzung also, wenn es gilt ein gutes Dutzend formidabler Songs aufzunehmen, deren Klang-Welt sich zwischen Jazz mit Jazz und Jazz mit Soul abspielen soll. Ganz entspannt, ganz abgerundet, ganz smooth. Mit dem Anspruch die Fallstricke des Genre mit größtmöglicher Gelassenheit zu umgehen. Der Keith spielt am großen Piano perlende Ton-Folgen, stets elegant und gekonnt. Seine Band unterstützt effektiv, aber zurückhaltend – dazu greifen seine Gäste an Saxofon oder Trompete die Solo-Bälle des Pianisten auf, übertragen die Stimmung in eigene Tonfolgen und setzen wirkungsvolle Akzente. Eine gewisse Lindsey Webster hat übrigens am Gelingen der "24 Hours" mitgewirkt (als Autorin…), ansonsten gehört Herrn Slattery (und seinen Freunden) die "Duality" Show-Bühne ganz allein – warum auch nicht?