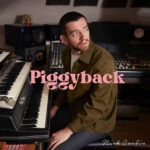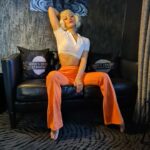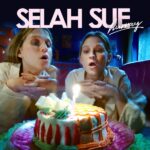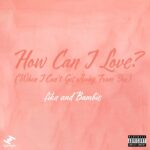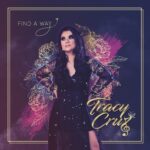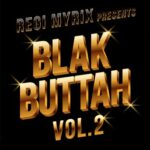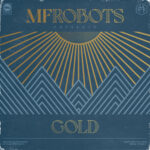 Friday. August 27th., 2021. Another day that's filled up with new releases. Another day full of decisions. Another day for trying to find the perfect matching words for some music we like. But – is anyone here really interested in any of our written opinions? Or is it fully enough to select some new songs and albums, present some nice photos and some music snippets here, so that the interested visitors is able to check and judge by themselves? Especially, because most of them are not so familiar with the kind of German language and expressions, we like to use for our reviews just to give them a kind of individual flavor. I'm really interested in your opinion and comments – so, in case you would like to drop a few words, pls. send an e-mail to sonicsoul@gmx.com.
Back to the music. Here's this Friday's selection – this time filled up with some more lightweight (only musicwise, just listen to Nick Corbin or Yebba and you know what I'm talking about…) retro-styled Soul-Pop and quality RnB-Soul Hits, that will take you through this rainy day in August in the best possible way.
Nick Corbin. Brite. Bis 2017 als die Stimme der New Street Adventure unterwegs und jetzt in Vorbereitung auf ein zweites Solo-Album. "Piggyback" bringt uns ein perfekt intoniertes Soul-Arrangement, dazu ein flotter Beat und rundherum ein gut abgehangener Song.
Yebba. Frau mit besonderen Stimm-Qualitäten. Diese kommen natürlich auch innerhalb des Erzählens der "Boomerang" zum Zug. Für die Musik zur Geschichte sorgen Tommy Brenneck (Sharon Jones & The Dap-Kings, Mark Ronson, Panic! At The Disco), Ilsey Juber (Miley Cyrus, Mark Ronson, Lykke Li), sowie Mark Ronson. Noch Fragen? Blue-Eyed-Soul mit Pop, aber eben auch mit Kanten, Kniffen und Falten, die das Ganze erst interessant machen. Sollte man mal hören.
Hatty Keane. Kaum ein Monat ohne neuen Song. Eigentlich sollte sie jetzt endgültig mal dran sein – denn, nicht nur, dass sie von Kopf bis Fuß ihr Hit-Potential ins passende Licht zu setzen vermag, sondern eben auch, weil sie mit jedem Streich wieder mit den richtigen Songs für Radio und Charts aufwartet. "Coming Out" drückt also die richtigen Knöpfe, hat Schwung und Spaß in einer gut austarierten Pop-Soul Mischung.
Selah Sue. Aus Belgien. Und schon seit knapp einem Jahrzehnt auf dem Plan. Stets irgendwo zwischen Soul, Funk, HipHop, RnB und Pop. Ausgewogen abgemischt und mit persönlicher Note eingespielt. "Hurray" spielt also in der richtigen Liga – wir werden ab Januar 2022 wissen, ob es auch für die Champions League reicht. Das Potential dazu hat sie jedenfalls.
Fika. Mit Bambie. Ein frisch-modernes RnB-Nu-Soul Duo (nach eigener Auskunft eine Mixtur mit den Einflüssen von Frank Ocean, John Mayer und Tom Misch) aus dem Süden Londons. Bambie als sibngender Gast. Fabich (aus Berlin) gibt den Produzenten. "How Can I Love?" ist ein federleicht anmutender Neo-Beat mit entsprechender Instrumentierung, die von interessantem Gitarren-Ton ergänzt wird. Alsbald auch mit der EP "Coffee & Clouds" in den Auslagen.
MF Robots. Ab Oktober soll nun endlich die lange avisierte "Break The Wall" LP bei uns ankommen – vorher noch ein gutes Stück vom "Gold". Geradezu frohgemut geleiten uns Jan und Dawn durch ihre Sound-Welt – hier und da gibt's Funk und Soul, die Hooks haben deutlichen Pop-Charakter, während von irgendwo auch ein wenig vom Jazz durchklingt. Als Zugabe folgen am 10.September noch neu abgemischte Varianten dazu, für die die MF Robots Alex Montaque (Keys) und Naz Adamson (Bass) einen eindeutigen Soul-Jazz Background bevorzugt haben sollen.
Tracy Cruz. Seit Jahren eien ganz sichere Nummer. Neuerer Soul und RnB, dazu eine Portion Jazz, wenn's darauf ankommt. Den Weg zu ihr zu finden macht der durchweg gut klickende Groove von "Find A Way" denkbar einfach. Produzent Rodney Jones sorgt für die Balance zwischen den Soul-Fraktionen, läßt oberhalb der Beatz und Vokal-Schichten auch noch Luft für die am Horizont vorbeiziehenden Hörner. Ein neues Tracy Cruz Album, dass dem Vernehmen nach mit "Sun After The Reign" betitelt sein soll, steht für 2022 auf dem Plan.
Regi Myrix. Der Groß-Meister des gepflegten RnB. Zudem mit nachweisbarer Hit-Garantie. Kein Wunder, denn die Melodien, die er anfasst, verwandelt er mit größtmöglicher Raffinesse in rundum perfekte Modern-Soul Pralinen. Schönste Arrangements, rundum ausgerichtet an traditonell wichtigen Soul-Werten – Musiken für jedwede Gefühlslage, fehlt eigentlich nur noch die ganz große Seelen-Ballade mit dramatischen Akzenten. Kommt sicher noch. Schließlich haben wir hier und heute erst den zweiten Teil der "Black Buttah" Geschichte im Abspielgerät. Noch kurz zu den Fakten: 10 Songs, darunter durchaus gute Bekannte, die zum größten Teil eine Nigel Lowis Aufmunterung (von wem auch sonst?) durchlaufen haben. An den Mikrofonen: Lina, Hil St. Soul, Shawndella, Noel Gourdin, Nexxup, Nia Simmons, Ty Juan.