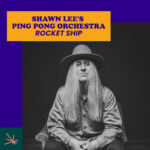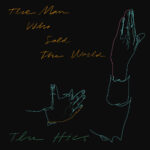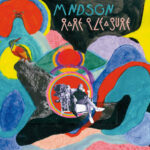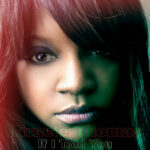 Neuer Freitag. Neue Musik. Soul mit RnBeat und ElektroBeat und TanzBeat und SpaceBeat. Wo sich welcher Beat gerade befindet wird nicht verraten.
Shawn Lee's Ping Pong Orchestra. Dieser Mann ist überall zwischen Himmel und Erde zu finden. Unberechenbar, aber stets im höchsten Unterhaltungsmodus. Das gilt selbstverständlich auch für sein "Rocket Ship" dass er jetzt auf Basis der "Golden Rules" in die nächstgelegene Umlaufbahn schickt. Reduzierter Lo-Fi-Funk mit Ping und Pong.
The Hics. Kennen wir nicht. Bis jetzt. Bowie macht mal wieder den Unterschied. Das Duo, dessen Electro-Fusionen schon anno 2013 dem Gilles Peterson positiv zu Ohren kamen, ist mit seiner zurükhaltend-traumwandelnden Variation des "The Man Who Sold The World" Themas Teil der schon mehrfach angezeigten Kompilation der Firma BBE, die als "Modern Love" bisher überhöre Seiten des Bowie'schen Liedguts hörbar machen soll. Mit dabei: Miguel Atwood-Ferguson, Kit Sebastian, Jeff Parker, Sessa, Helado Negro, Khruangbin, Nia Andrews, Foxtrott, L'Rain, Eddie Chacon & John Carroll Kirby, Jonah Mutono, Bullion, Meshell Ndegeocello, Matthew Tavares, We Are KING und eben The Hics. Abhören und selbst beurteilen, bitte.
Mndsgn. Auch mit Elekronik. Und Soul, RnB, HipHop und dem gewissen Extra aus Raum und Zeit. Außerdem mit der Fähigkeit ein paar lässig dahin-vertonte Noten zu wirkenden Melodien zu verknüpfen, wie zuletzt mittels "Hope You're Feeling Better" vorgemacht. Sein "Slowdance" schwebt in eben diesem Tempo, viel Atmosphäre drumherum, dargestellt durch die schon angeführte Klangschmiederei. "Rare Pleasures" wird sein neues Album sein, dass am 04.06. zu uns kommt.
Miracle Thomas. Und Rob Hardt, der natürlich ein weiteren dieser SedSoul-Hits für seine aktuelle Favoritin parat hat. Gut abgehangener Beat in 2-Step Qualität, der auch bewegungsmüde Tänzer noch zu einer weiteren Runde unter der Disco-Kugel animieren wird. Passend dazu eine greifende "If I Told You" Hookline, mit der die Frau Thomas ganz ohne Zauberkunst das Publikum ganz fest am Haken hat. Hit, was sonst?