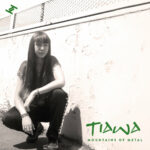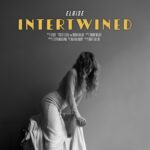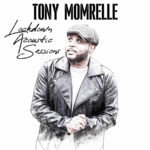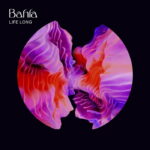 War was? Vielleicht ist's ja nur uns augefallen, aber wir hatten ein Problem. Mit unserem Server. 36 Stunden ohne Funktion. Jetzt ist's wieder gerichtet und für uns also auch an der Zeit etwas mit Musik anzurichten. Zum heutigen Freitag machen wir's ein weiteres Mal speziell und ziehen weitestgehend die Stecker.
Tiawa. Die Gitarre akustisch, die Flöte sowieso. Für die dezent unterlegten Hip-Hop Beatz wird ein wenig der Sonnen-Energie genutzt, die die Frau aus dem Britischen mit der ihr eigenen Zurückhaltung verbreitet. Auf einer freundlich sich drehenden Melodie geht's über Paris und Madrid nach Lissabon – sagt die Tiawa, die während ihrer Reise zur "Everywhere I go there's a Ghetto Light" Erkenntnis kommt. Ist so, und der milde Nu-Soul-Pop der "Mountain Of Metal", der uns als Vorbote eines Albums namens "Moonlit Train", bestätigt das auf "nett-klingende" Weise.
Eloise. Bei Nennung dieses Namens drängelt sich ohne Zögern Barry Ryans überlebensgroßes Pompös-Arrangement in den Vordergrund. Aber die Eloise unserer Tage ist aus ganz anderem Holz geschnitzt. Feinsinnig und zartfühlend. Zumindest wollen wir das jetzt so – und Produzent Bruno Major hörbar auch. Der Mann, der nach dem Motto "geringer Aufwand, große Wirkung" im vergangenen jahr ein ganzes Album angenehmst füllen konnte, weiß genau, welche Knöpfe er zu drücken hat und an welche Stelle er noch ein wenig weiter reduzieren muss, damit den ganze Charme der jungen Frau aus London zu uns herüberwinken kann.
Tony Momrelle. Jetzt aber endlich mal Soul am Freitag. Aber, und das natürlich ganz im Sinne der allgemeinen Lockdown-Vorgaben, unter strikter Kontakt-Reduzierung und zudem (fast) ohne Strom. Tony, und ein paar Freunde, die sich aus verschiedenen Gegenden der Euro-Zone zugeschaltet haben, spielen mit viel Freude ein erwärmendes Sextett vom Akustik-Soul ein. Zwei bekannte Tony-Nummern, eine gefühlig-expressive Version von "Someday We All Be Free", sowie drei brandneue Songs im Zeichen der guten Hoffnung. "This EP is an encouragement to everyone to look forward to brighter times and remember that every dark night comes to an end eventually". So wird's wohl kommen, früher oder später.
Bahla. Joseph Costi und Tal Janes. Piano und Gitarre. Dazu die Stimme von Inês Loubet, dem Bass von Ben Brown, dem Takt des Andrea De Biase, sowie dem von Mark Cake ganz, ganz vorsichtig eingestreute Synthie-Klang. Vielschichtig, ohne Genre-Grenzen – aber mit Jazz-Attitüde, Ambient-Sounds, Folk-Filz oder kunstvollen Rock-Passagen. Spannend. Die neue EP kommt am 23.04. und heißt "Life Long".