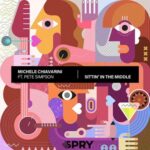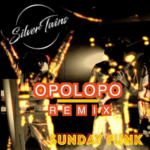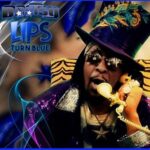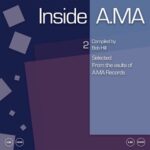 Lassen wir's mal locker angehen. Wie gut, dass der Michele Chiavarini mal wieder ganz genau weiß, was wir an einem trüben Nachmittag brauchen, um zumindest dem privaten Stimmungs-Barometer einen ordentlichen Push zu verpassen. "Sittin' In The Middle" kommt mit leicht aufgeschlagenen Grooves auf munterer Latin-Basis daher, die sich auf dem Weg zum Ziel an Soul und Dance und Jazz und Pop bedienen. Das Original stellte übrigens Raul Midon bereit – und die Stimme von Pete Simpson haben wir in den vergangenen Monate sowieso zu wenig gehört.
Je später der Tag, desto mehr Druck in den Beatz. Gutes Konzept. Heute greifen wir zur hörbaren Umsetzung auf die SilverTwins of Funk aus Schweden zurück. Der Opolopo hat sich deren "Sunday Funk" zurechtgelegt und in überlegener Manier ein paar schlagkräftige Elektro-Grooves eingeschoben. So geht's, wenn man Eindruck machen will.
Nich von ungefähr liegen die Vorzüge des Bootsy Collins in unmittelbarer Nähe! Warum sein im vergangenen Jahr gezündetes Album "The Power Of The One" (u.a. mit Snoop Dogg, Branford Marsalis, Larry Graham, Christone "Kingfish" Ingram, Christian McBride) nicht welt-umspannenden P-Funk Alarm ausgelöst hat, können wir nicht sagen – wir fanden's gut und finden#s jetzt sogar noch besser, weil der Bootsy mittels "Lips Turn Blue" eine weitere Single auf die Gleise stellt. Im pumpenden Slow-Funk Modus lässt der Mann auch die Emmaline zu Wort kommen, die ein weiteres Mal verdeutlicht, dass sie hinter ihrer Liebreiz-Harmlosigkeit im alltäglichen Sein eben doch ganz andere Saiten aufzieht. Sehr sympathisch…
Sonntag ist Schontag! An diesem Wochenende allerdings nicht, schlagen wir doch mit dem zweiten Teil der Inside A.MA Compilation ein paar Töne an, die eher konzentriertes Jazz-Verständnis erfordern. Bob Hill (Illicit Grooves, u.a. bei Totally Wired Radio) hat sich ein zweites Mal in die Tiefen des Archis des italienischen Jazz-Labels A.MA begeben, um von dort ein weiteres Zehner-Pack von Tunes & Grooves ans Tageslicht zu schaffen, das wieder gehört werden sollte. Ausgestattet mit der ihm eigenen Expertise und Geschmackssicherheit gibt's jetzt eine (fast schon) kompromisslos-konsequente Standort-Bestimmung der A.MA Records. Wir bitten um konkrete Aufmerksamkeit beim Selbstversuch.