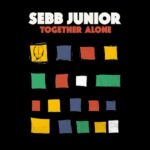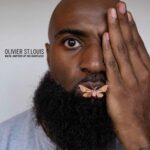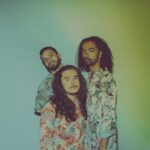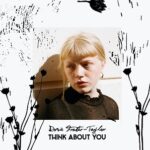 Was gibt's Neues? Sowohl…als auch. Jedenfalls ist der Freitag auch immer der Tag für frische Musik. Und wenn es darum geht, die Spreu vom Weizen zu trennen, dann mischen wir gern mal mit, ob gut, oder eben nicht. Egal, Hauptsache mit Freude bei der Sache. Und die stellt sich unverzüglich ein, wenn man mit "Together Alone" seine Zeit verbringt. Sebb Junior ist Franzose und für muntere House-Dance Beatz durchaus bekannt. Aber – spezielle Zeiten verlangen auch den Mut, die Dinge mal ein wenig anders anzuordnen. Der Sebb jetzt also umfangreich unterwegs – mit Soul, RnB, und den bekannten House-Dancern zur Abrundung. Auf der Gästeliste finden sich die formidable Stimmen von Paula Champion, Muhsinah, Karmina Dai und auch Eric Roberson – Mike Patto aus dem Reel People Lager stand zudem mit Keys und Wissen zu Seite. S untgerhaltsam kann's werden, wenn man/frau mal die "Together Alone" Umstände richtig nutzt.
Herzlos? Sicher nicht. Denn der Olivier St. Louis macht einfach genau die Art von frischem Soul, die ihm am Herzen liegt. Kein Kompromisse,einfach machen – nach diesem Motto gibt's bei "M.O.T.H. – Matters Of The Heartless" sieben Songs zwischen RNB, Soul, HipHop und gelegentlichem Jazz-Input oder rudimentären Reggae-Ansätzen. Sicher, der Olivier erfindet das Schwarz-Musik-Rad nicht neu, hat aber genügend Ideen und Talent im Köcher, um die Song-Spannung in jedem Take köcheln zu lassen. Sicher hörenswert.
Izy klingen wie Eye-Zee, kommen vom 5. Kontinent und machen das Gitarre/Bass/Schlagzeug Prinzip zum multifunktionalen Sound-Zugang. Irgendwo klingt neuer Soul, Akustik-Funk oder Hip und Hop. Der Gitarrist macht was mit Jazz, während das Trio selbst frickelnd-frackelnd den Grooves ganz frisch besohlt. Speziell. Ein Album namens "Irene" gibt's ab dem 26. März.
"Think Joni Mitchell meets Pat Metheny, Lewis Taylor teams up with Emily King,..". Kann schon sein. Denn die Rosie Frater-Taylor schafft Verbindungen zwischen Folk und Jazz – schreibt dazu Melodien, die auch dem Pop-Ohr gut gelegen kommen und umgibt ihren Klang mit einem gewissen Geheimnis. Kein Wunder also, wenn man immer wieder zu Songs, wie eben "Think About You", greifen möchte, deren Wirkung man sich nur schwer entziehen kann. Von der Rosie werden wir sicher noch viele gute Dinge zu hören bekommen.