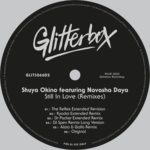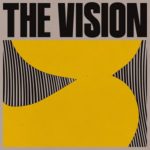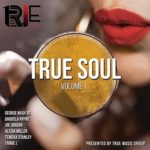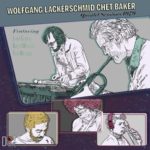 4 x 4 und noch viel mehr. Der Herbst lässt die Top-Tunes fallen, wie sonst nur das braun-gefärbte Laub. Alle Töne, alle Beatz – die gewohnte Herausforderung in dieser Vielzahl der Melodien den Überblich zu behalten. Wir fangen also erst garnicht damit an die goldene Nadel im Groove-Haufen zu suchen, sondern hören einfach hin, wenn es was zu hören gibt.
Und zwischendurch gibt es immer wieder die Hits, die immer oben bleiben werden. Anno 2011 ließ Shuya Okino sein epochalen Dancer "Still In Love" vom Stapel – seitdem grüßen uns regelmäßig neue Varianten und Versionen, in denen die Natasha Daye immer wieder mit Inbrunst beschwört, dass sie "Still In Love" ist. Das funktioniert natürlich auch in diesem Jahr, in dem sich u.a. The Reflex, Kyodai, Dr. Packer, DJ Spen und Alaia/Gallo im Auftrag der Glitterbox dem Evergreen angenommen haben. Bestens!
Ben Westbeech und Kon sind The Vision. Der DJ und der Mann für die speziellen Rhythmen. Zusammen fühlt man(n) sicher stärker – als Nachweis konnten uns diverse Tanznummern innerhalb der vergangenen 12 Monate in anständiger Bewegung halten. Und nun also das Debut-Album. Sicher tanzbar, aber eben auch mit dem Extra-Kick, der sich auch nicht vor einer leichten Pop-Brise mit WestCoast Feeling scheut und in Gänze auf die Wirkung von Liedkunst und Melodiekurve setzt. Das gilt es hinzuhören – wenn es zwischendrin einer (Tanz)-pause von Disco, Soulful House und Funk bedarf.
Endgültig in die bequeme Lage versetzt uns die True Music Group, die uns mit nicht weniger als "True Soul Vol. 1" beglückt. Unter der Federführung von George Nach Jr., den fleißige Liner-Notes Leser sicher auch mit Eric Benet in Verbindung bringen. Jetzt bündelt der Mann seine Kräfte – schart einige hoch-qualifizierte Damen (DaQuela Payne, Tameka Stanley, Alesia Miller, Trinie J.) und einen begleitenden Herren (Joe Jordan) um sich, um für uns eine äußerst konzentrierte Portion zeitloser Soul-Kunst zum Besten zu geben. Zur Einstimmung gibt's noch einen entspannten 2-Step-Swing, um danach mittels "How Many Ways" und Temeka Stanley direkt zur Sache zur kommen. Serious!
Ganz genau wie unser sonntägliches Musik-Programm. Selbstredend Jazz. Direkt aus dem Archiv, frisch ins Abspielgerät.Aus dem Jahr 1979 datiert diese Zusammenarbeit des deutschen Vibraphonisten Wolfgang Lackerschmid und dem legendären Chet Baker, dessen Trompetenspiel alle Phasen seines Leben hörbar werden ließ. Zunächst gab's eine vielfach umjubelte Duo-Aufnahme, der dann im Nachgang dieses famos besetzte Quintett (Gitarrist Larry Coryell und die Rhythmuseinheit Buster Williams mit Bass und Tony Williams am Schlagzeug) folgte. Zuhören und der Alltag bleibt ein Sonntag.