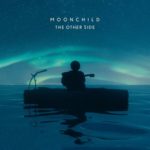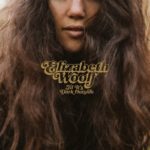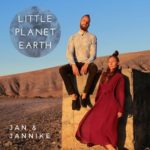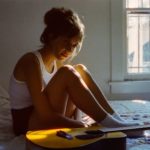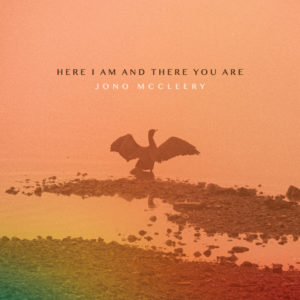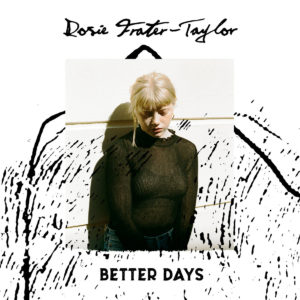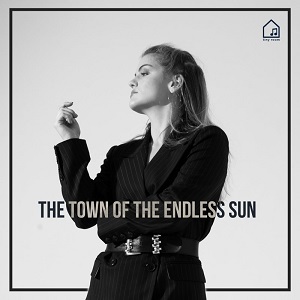 "The Other Side". Musik-Geschichten für große Leute. Ohne Glanz und Gloria, dafür mit Tiefgang und Bedeutung. Perfekt für Ruhe und Müßiggang. Den leichten Einstieg in "The Other Side" bieten uns die 3 von Moonchild an. Kennen wir schon vom letzten Album, kommt aber jetzt als Single zu frischer Prominenz und passt mit der unterlegten Akustik-Gitarre in jedweder Hinsicht ins heutige Programm.
Auch aus Kalifornien. Elzabeth Woolf. Ihr "Til' It's Dark Outside" bringt eine 10-teiliges Liedertafel. Gediegene Songs, ein weit gefasstes Sound-Schema zwischen Folk und Jazz, mit Anleihen aus Pop und Yacht-Rock. Schön zu hören, und so.
Jan & Jannike. Weckt zunächst einmal Erinnerungen an die norddeutsche Tiefebene, und dort beheimatete Traditions-Musiken. Doch weit gefehlt. Zwar sind die Beiden moderneren Spielarten des Folk sicher nicht abgeneigt, doch spielen die Verbindungen zu kunstvollem Rock, Jazz und Pop (oder wie J&J es beschreiben würden: "Art Pop, Folktronica and modern Jazz Pop") die entscheidende Rolle. Klingt spannend, ist es sicher auch, dafür aber frei von jedweder 5-Uhr-Tee Beruhigung. Als Beispiel dafür kann die Beschreibung ihrer aktuellen Single deutlich machen: "Little Planet Earth is meant to be a warning shot!" Hinhören und wach bleiben.
Doch zunächst direkt zurück in den Entspannungs-Modus. Eva B. Ross hat dafür die absolut passenden "Jim Beam Moonbeams" im Gepäck. Lässig-schlurfender Beat, eine Gitarre und eine feine Melodie. So geht gute Pop-Musik. Alles drin in 2 Minuten.
Mehr von der aktustischen Gitarre, mehr von sensibel vorgetragener Singer-Songwriter-Romantik, mehr Schönklang und Feingeist. Man sagt, der Klang des Nick Drake ist dem des Jono McCleery nicht unähnlich – in den Momenten, in denen er sich ganz allein mit seinem Instrument verbindet, ist das sicher hörbar – ansonsten wagt er auch schon mal ein Schlagzeug, den Bass und anderweitige Begleitung seinem Musizieren zu unterlegen, um dem Ganzen mehr Möglichkeiten für Verbindungen in Richtung Pop und Jazz zu finden. Ganz sicher britisch.
Und dort schließt sich nahtlos auch Rosie Frater-Taylor an. Ihre Beschreibung der "Better Days" lassen Rückschlüsse auf ein bevorstehendes zweites Album zu. Ihre studierte Jazz-Gitarre (beachte dazu das durch Scat und Eletrik vorgetragene Soli in der Song-Mitte) begleitet natürlich unverstärkt, gibt den Weg frei für ein perfektes Zusammensein von Folk, Pop und eben Jazz. Fließende Melodie auf einem lebhaften Arrangement. Vielversprechend.
"Doesn't Get Better Than This" ist einer der Hits für unsere Jahres-Abrechnung. Carolyn Samuelson im Zusammenwirken mit Jazz-Pianist Greg Spero. Finden wir toll! Und bevor wir jetzt endgültig die Fassung ob der sich dauerhaft festgesetzten Hookline verlieren, gibt uns das Duo Nachschub in Form einer Neu-Einspielung des schon 2015 im Original vorhandenen "Town Of The Endless Sun". Piano und Stimme. Mehr braucht's nicht, wann man's kann.