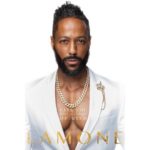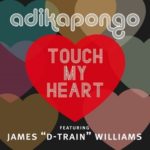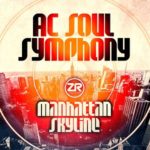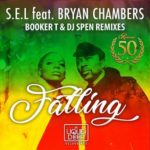 Warum auch nicht? Wenn nix mehr geht, kommt von irgendwo der Beat daher. Im flotten Disco-Outfit oder im stilvollen Soulful-House Ornat. Vielleicht geht auch eine fundamentale 70er Reminiszenz im 11-Minuten Format oder eine ordentlich sortierte Remix-Max-Sammlung einer schon bewährten Tanz-Nummer – egal, Hauptsache der Groove passt und packt und lässt uns keine Alternative als bedingungslose Bewegung. Lamone Andrews ist uns seit seinem 2007er Album "Eclectically Speaking" ein gern gehörter, aber viel zu seltener Gast auf diesen Seiten. Inzwischen macht er fast mehr durch makelloses Body-Shaping und vollendetes Modell-Tun von sich reden, als durch seine Musiken. Da kommt uns natürlich sein Zusammenwirken mit House-Sound-Kreateur Josh Milan überaus zupass. Sein tolles Arrangement zu dem 70er Eddie Kendricks Hit "Girl You Need A Change of Mind" zieht alle Register – und Sänger Lamone steht dem in nichts nach.
Da geben sich die Italiener heute lieber der sicheren Groove-Kiste hin. Adika Pongo lassen ihr "Touch My Heart" leicht und flüssig seine Runden über den Tanzboden drehen. Sicherer Bringer für die alterslose Besucherschar – und mit dem James "D-Train" Williams gibt's obendrein ein freudiges Wiederhören.
Da bleibt genügend Luft für ein 11-Minuten Spektakel. AC Symphony (oder auch Dave Lee) hat angerichtet und gibt uns den vollen "Manhattan Skyline" Überblick – und zwar im Spirit of 77′ Mix. Beste Show, überall Lichter, überall strahlende Streicher und blitzende Hörner, die sich über einem flotten Rhythmus wie auf Schienen fortbewegen. Klassisches Styling, perfekt für hier und jetzt in Szene gesetzt.
Schon im Mai konnte uns die Soulful Emma Louise, oder kurz S.E.L., mit einem ganz leichtfüßigen Dancer namens "Falling" locker-luftig durch den Früh-Sommer tragen. Jetzt gibt's Nachschlag, der uns im eher unwirtlich daherkommenden Oktober ein paar wärmende Groove-Strahlen herüberschickt. "Falling" in diversen flockig aufgestellten Ab-Mischungen – entweder mit House-Finish oder dezenten Erinnerungen an SoulIISoul Beatz.