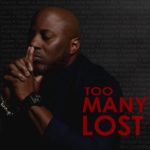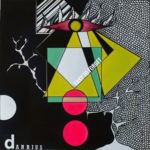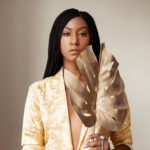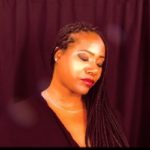 Der Mann am Schlagzeug! Gorden Campbell – eine Art Natur-Talent, vom dem gesagt wird, dass er mit Leichtigkeit immer den passenden Beat im Gepäck hat – ganz nach dem Motto "he does not recall when he started playing the drums – he just plays them". So weit, so gut. Seit vielen Jahren gibt er den Takt für einige der Großen des Soul, RnB und angrenzenden Jazz-Stylings vor, um nun endlich seine gesammelten Erfahrungen, Kenntnisse und Vorlieben in eigene Musik zu wandeln. Im November steht uns ein bemerkenswertes Album namens "Conversations" (Gäste u.a.: Kamasi Washington, Alex Isley, Terrace Martin, B. Slade, Paul Jackson, P.J. Morton…) in Haus, dass uns der Gorden schon Ende 2019 mittels eines aus allen Abteilungen volltönenden Midtempo-Schwingers mit Botschaft angekündigt hatte. Da haben wir wohl nicht aufgepasst.
Und damit uns das gleiche Ding nicht auch mit dem Comeback-Song (ist's tatsächlich shon mehr als 12 Jahre her?) des Darrius Willrich passiert, möchten wir dringend darauf hinweisen "Easy To Forget" doch bitte vorzumerken. Ein strammer Midtempo-Groove mit darüber positionierter Hookline, an die wir uns gern auch in Zukunft noch erinnern mögen. Feiner Singer/Songwriter Soul – schnörkellos, zeitlos, daher gut. Da der Geburtstag des Darrius Willrich der 26.12. ist hat er zudem beschlossen, dass er uns zu diesem Anlaß ein komplettes neues Album namens "Stay Here With Me" mitbringt.
Mit Dominique Fils-Aimé ist nicht zu spaßen. Spätestens seit ihrem zweiten Album "Stay Tuned!" tun wir genau das. Die aktuelle Song "Love Take Over" kündigt nicht nur ihre 2021er Platte "Three Little Words", sondern eben auch "den Fall männlicher Vorherrschaft mit dem gleichzeitigen Aufschwung weiblicher Kräfte" an. Für uns ist's großzügig gestalteter Pop mit ordentlich Soul, sowie einer pikanten Jazz-Note im Abgang. Mehr dazu zu gegebener Zeit.
Bis dahin verwöhnt Da'Quela Payne mit einer wunderbar vorgetragenen Old-School-Soul-Ballade. Alte Schule in jeder Beziehung – über einem leise schleichenden Slow-Mover-Beat spannt George Nash Jr. einen sich unmerklich, aber stetig steigernde Spannungsbogen, der den stimmlichen Fähigkeiten der Frau Payne die Bühne für die entscheidenden Akzente überlässt. Schönstes Soul-Kino und gleichzeitig der Einstieg in die Welt der True Music Group, deren Türen Produzent Nash (unter anderem auch für die wichtigen Musiken des Eric Benet) alsbald für Freund:innen der "real music people can connect to". Soul, Soul-Jazz, Jazz-Funk – gleich zwei ganze True-Music-Alben, randvoll mit wohltemperierten Musiken – die Titel sind Programm: "True Soul Vol. 1" und "True Urban Jazz Vol.1".