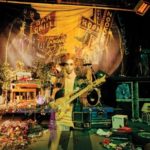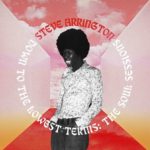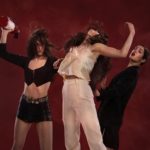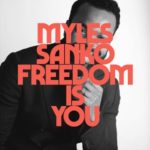 Vollbedienung! Die Nachlassverwalter des Prince Rogers Nelson ziehen all Register. Das epochale "Sign O' The Times" Album in umfassender Neu-Bearbeitung, zuzüglich 63 bis dato unveröffentlichter Versionen, Varianten und Up-Tunes. Plus zahlreicher Specials, wie zum Beispiel einem 120-Seiten umfassenden Druckwerk, dass uns handgeschriebene Texte, ungesehene Fotos und überblickende Worte von Freunden und Weggefährten enthält. Natürlich zählt nur die Super-deliux-Edition (8CD + DVD / 13LP + DVD). Passend für die bevorstehende Fest-Saison und überhaupt. Zur Einstimmung bietet sich zudem ein vor einigen Tagen zugänglich gemachter Live-Mitschnitt des Prinzen vom 31.12.1987 an. Große Nummer. Pflichtprogramm.
Aus gleicher Generation wie der Herr Nelson entstammt auch der Steve Arrington, der einst mit seiner Formation Slave die ein, oder andere, Funk-Soul-Nummer im Programm hatte. Auch in diesen Tagen macht er noch Musik – "Down to the Lowest Terms: The Soul Sessions" nennt er sein neues Album, dass jüngst bei Stones Throw erschienen ist. Ein Vielzahl der Haus-Produzenten bieten eine Vielzahl Beatz & Grooves an, zu denen der steve einen gewissen Beitrag leistet. Und wie ein ordentlicher Funky-Bass-Lauf abzulaufen hat, dass lässt er uns mittels "Love Knows" auch noch einmal hören.
Die Kylie versucht's noch einmal mit Disco. Wir sind natürlich schon den entscheidenden Schritt weiter und legen stattdessen Marie Davidson auf. Ihr neues Album "Renegade Breakdown" gibt uns selbstverständlich auch den punkt-genauen Tanz-Beat mit Frohsinn-Faktor, aber eben noch viel, viel mehr.
Und für den Weg zurück ins Soul-Land empfehlen wir die neue Single des Myles Sanko. "My Freedom Is You" rollt auf sicherem Groove und ordnungsgemäßer Melodielinie direkt ins Ohr. Soul & Pop – und eine feine Dosis Jazz, für die Produzent und Pianist Tom O'Grady (Resolution88) u.a. mittels eines tollen Solos seinen Beitrag leistet. Das neue Myles Sanko Album wird "Memories Of Love" heißen und ab dem Frühjahr 2021 erhältlich sein.