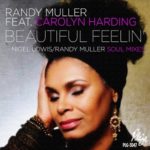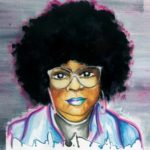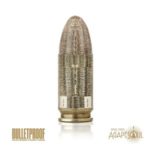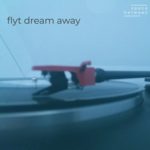 Eine neue Woche, ein neues Glück? Wissen wir natürlich nicht, aber können zumindest mit einem Quartett wohltönender Musiken für einen perfekten Einstieg in die kommenden Tage und Nächte unseren Beitrag leisten. Randy Muller, der als ausgewiesener "Evergreen Groove Meister" immer für ein paar Extra-Runden auf den Tanzböden gut ist, gibt uns gemeinsam mit Carolyn Harding ein besonders "Beautiful Feelin'" mit auf den Weg. Bestens ausgewogenener Disco-Club-Beat, der durch reich bestückte SoulCity/Philly und Nigel Lowis Mixereien die entscheidende Spur schärfer werden. Geht gut, dreht gut. Wir sind dabei.
Adesha macht aus ihrem Herzen keine Mördergrube, verkündet mit strammen Groove ihre "Secrets" und fragt dann in unmissverständlicher Manier "Are You Satisfied With My Love?". Wir gehen mal davon aus, dass sie "Liebe" mit "Sound" gleichsetzt und antworten mit einem beherzten "ja!". Der Australier Vincent Kwok versorgte die Frau aus Kalifornien einmal mehr mit einer klaren Elektro-Beat-Spur, die ohne Probleme auch irgendwann in den 80er Nächten zwischen Hush und FlyteTyme entstanden sein könnte. Und so ein Ding hat bei uns immer einen sicheren Platz in der ersten Reihe.
Soul-Jazz in bester Fasson. Darryl Anders, der Bassist, hat sein AgapeSoul wieder aktiviert, uns mit "Bulletproof" einen allgemein gültigten Kommentar zur Zeit zu geben. "You can kill the man, but you can't kill the message!" Keine Frage. Dazu macht die Band ordentlich Dampf, ein tolles Arrangement verteilt Saft und Kraft und als Gast gibt Tommy Sims (dessen mittlerweile schon 20 Jahre altes Album "Peace & Love" in unserer Soul-Statistik einen besonderen Status inne hat) eine feine Vokal-Vorstellung. Ein Album, oder eine EP, dazu kündigt Darryl für's kommende Jahr an.
Mary und Josh Mycroft sind Flyt. Santmütiger Eletro-Soul, ein wenig Jazz im Mix und ein stetig fließender Strom von Wohlklang als Konzept. "Dream Away" lässt uns ein weiteres Mal den "Space Between" zu Ohren kommen. Umfassend und maximal entspannt.