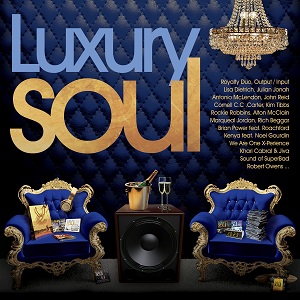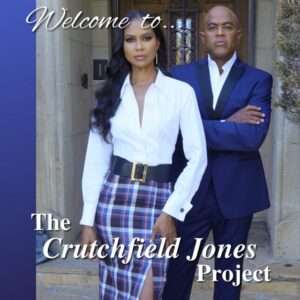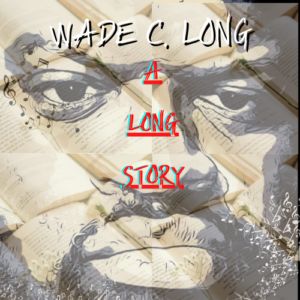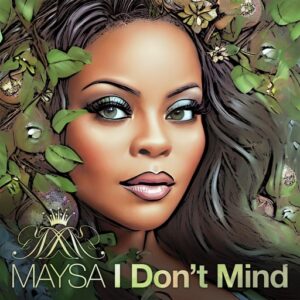 Puuh! Sitzen und Trübsal blasen? Eine unserer liebsten Beschäftigungen, wir gut informierte Kreise stets zu berichten wissen. Derart eingestellt trifgft es sich natürlich gut, dass gemeinhin die ersten Tage eines jeden neuen Jahres ohnehin nicht für übermäßiges über die Stränge schlagen anregen. Gute Vorsätze? Noch nicht mal gut genug, um die Mülltonne ohne Sptäfolgen zu befüllen. sei' nicht blöd – da vorn ist Sonnenschein. Statt sanft lächelnder Aufmunterung in dieser Art, bietet sich am ersten Wochenende selbstredend auch ein Ausflug nach Blackpool an. Inklusive Luxus pur und Rundum-Soul-Betreuung. Und wer's auch in 2023 nicht bis ins britische Seebad geschafft hat, der sollte ich zumindest mit der LUXURY SOUL 2023 3er-CD-Box selbst beschenken. 35 handverlesene Song-Pretiosen mit dem Expansion Soul-Siegel für geprüfte Qualität, geschmückt mit ein paar exklusiven Neuheiten und obendrein zum Super-Sonder-Spezialpreis. Wermutstropfen gefällig? Kein Ding, denn eigentlich kann das Set erst ab Ende Januar bei dir im Heim rotieren. Auch gut, oder? Hier schon mal der Laufzettel dazu – außerdem gibt's ein paar Takte hier: Luxury Soul 2023 at First Experience Rec.
CD 1 1. Output/Input – "Here We Go Again"
  2. Julian Jonah – "Now's The Time For Us"
  3. Cornell CC Carter – "Say Yes" (Metlife remix)
  4. We Are One X Perience – "If It Feels Good"
  5. Khari Cabral & Jiva – "I Believe"
  6. Royalty Duo – "This Is Of The Most High"
  7. Brian Power – "Got Sweet Loving" (feat Roachford – Raw Soul mix)
  8. Sound Of SuperBad – "You're The Best Thing"
  9. Richard Alexander Davis – "4EVER!"
  10. IshMaleSings – "What Can We Do" (clean mix)
  11. The R&R Soul Orchestra – "Moods"
  12. Down To Earth – "What We Gonna Do By" (feat Stacey Lee)
CD 2
  1. Lisa Dietrich – "Move Me No Mountain"
  2. Rockie Robbins – "Let Me Be The One"
  3. Shirley Jones – "Soul Steppin" (Soul Syndicate remix)
  4. John Reid – "Light Up My World"
  5. Victor Haynes – "Touch & Go"
  6. Candace Woodson – "Midas Touch" (Nigel Lowis mix)
  7. Ernie & The Family McKone – "Alone Again"
  8. Rich Beggar – "Sucha Good Feelin'" (Don-E Chuffed mix)
  9. Robert IMtume Owens – "Don't Give Up"
  10. Alton McClain Scarborough – "While I'm Alone"
  11. Blue Soul Ten – "This Is Worth It"
CD 3
  1. Kenya – "Slow Motion" (feat Noel Gourdin)
  2. Antonio McLendon – "How I Feel"
  3. Marqueal Jordan – "Dot Dot Dot (The Sequel)"
  4. Kim Tibbs – "Stargazing" (radio edit)
  5. Sheree Brown – "Take A Walk With Love"
  6. Kloud 9 – "When We're Together"
  7. Ashley Scott – "Don't Throw Our Love Away"
  8. Tristan – "Something Like This" (Breakdown remix)
  9. Patrick McLean – "Go Right On" (Steve Salvari remix)
  10. Marc Staggers – "You Make Me Feel" (dance version)
  11. Matt Johnson – "Place In My Heart"
  12. Ipso Facto – "Love Can Make You Feel So Happy"
Bleiben wir beim großen Ganzen. Als erstes Fulltime-Album der Saison läßt "A Long Story" von sich hören. Der WADE C. LONG war bei uns schon auffällig und holt nun zum Rundum-Schlag aus. In 11 Aufzügen. Ein weites Feld von Stil und Style, von RnB bis Dance, von Soul bis Funk. Stets nach Art des Hauses aufbereitet. Für notorische Skpetiker gibt's zudem einen Gast-Beitrag von Hil St.Soul – Grund genug also, um "A Long Story" ein Ohr zu schenken. Shireen Crutchfield + Ricky Jones = CRUTCHFIELD JONES. Gut, dass wir das schon mal geklärt haben. Weiter geht's wie folgt: "Crutchfield Jones, a perfectly imperfect union… juggling marriage, music, modeling, and acting careers, while being full time parents in Los Angeles" Aha! Und wenn's um die Musik geht, dann wird daraus THE CRUTCHFIELD JONES PROJECT, mit dem die Eheleute fein austarierten Soul-RnB zum Besten geben. Im bestens für Alltags-Tauglichkeit empfohlenen EP-Format gibt's einen Song-Fünfling, der in seinen besten Takten die Vorzüge des Genres hell erstrahlen läßt. Bei "Cloudy" sind's die atmosphärischen Sound-Partikel, die sich ein einer besonnenen Hookline treffen, während das Paar mittels "Toast To Jones" den flotten Beat ein paar lässige Kruven ziehen läßt, denen sich immer mal knusprige Breaks entgegenstellen, um sich dann schließlich in einer Easy-Going-Melodie behende im Kreis zu kreisen. Entsprechend aufgemuntert freuen wir uns darauf mit der MAYSA nich eine paar weitere Runden zu drehen. Ihr "I Don't Mind" klickt und klackt an den richtigen Stellen – bei gemäßigtem Tempo gehört der Blick zum/zur Tanzpartner/in zum Programm, während sich Soul und Jazz auf höchster Ebene (und unter Mitwirkung vom Bluey Maunick) auf Maysa-Niveau treffen.