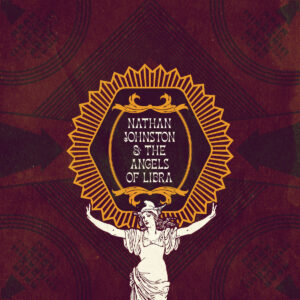 Unsere Favoriten. Mit einem weiteren Auszug aus ihrem für den 4. November auf dem Programm stehenden Debut-Album, dass sicher schon auf jedem Soul-Einkaufs-Zettel mit dicken Lettern als "wichtig" vermerkt wurde. "Curtis" ist die dritte Auskopplung – wieder bis an den Rand gefüllt mit schönsten Harmonien, einer rundlaufenden Hookline, hochfliegenden Streichern – alles kombiniert zu einem umfassendem Wohlfühl-Sound-Ambiente, dass in den Soul-Traditionen vergangener Jahrzehnte fußt, diese mit feinem Pop-Powder überzieht – einfach schön. Noch eine kurze Erläuterung der Band (aus Hamburg, plus dem Iren Nathan Johnston) zum Thema "Curtis":
"The song's title is a tribute to both; the legendary King Curtis, the Ancient Greek King who lived during many social upheavals and took much pride in developing culture and fighting for social justice and wellbeing, and also; Curtis Mayfield, one of the most influential soul artists of all time, whose lyrics were particularly politically conscious especially in relation to African-American music and whose sound heavily inspired the sound of the record."
Übrigens – für Januar 2023 planen die Angels schon ein weiteres Album.