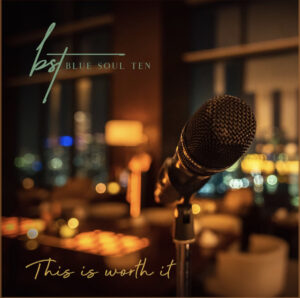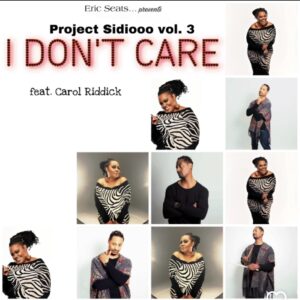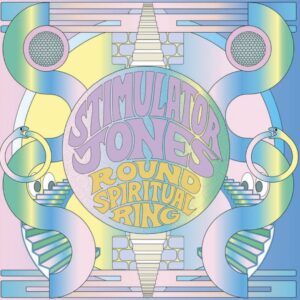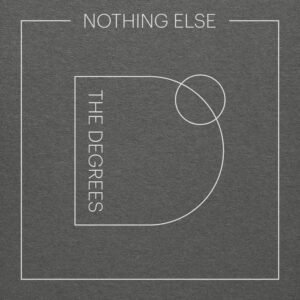 Kein Tag für viel Drumrum. Dazu fällt mir auch nixnox ein. Und Musik gibt's auch nur in Wort und Schrift. Ist auch nicht so meine Sache, aber eben derzeit auf dem Plan. Magere Ausbeute. Dabei haben es unsere heutigen Kandidaten faustdick hinter den Ohren. Wie gut, dass ihr genau wisst, wo dazu die Tonfolgen im Angebot sind.
STIMULATOR JONES "Love Will Light Your Dreams"
Ein Traum – mit Liebe und Licht. Was kann es schöneres geben? Vielleicht ein dazu eingespielter Jazz-Funk Groove, der mit nachhaltig-behendem Schwung ordentlich Leben durch die Träume treibt. Sehr nett vom Stimulator, dessen neues "Round Spiritual Ring" auf gewisse Verbindung zum prinzlichen "Raspberry Beret" hinweisen soll. Na dann!
ERIC SEATS pres. PROJECT SIDIOOO VOL. 3 ft. CAROL RIDDICK "I Don't Care"
Philly-Soul im Jahr 2022. Kombi aus RnB und Soul, aufbereitet mit der gesammelten Erfahrung des Eric Seats, der sich seit den 90ern unterschiedlichste Meriten zwischen HipHop und Soul eingefahren hat. Seit einiger Zeit lässt er sein Project Sidiooo ein paar neue Songs einspielen, für die namhafte Vokal-Artist:innen ihre Visitenkarten abgeben. Wie z.B. Carol Riddick, die über einem knackigen Beat mit Latin-Andeutung zeigt, was sie kann. Cha-Cha-Cha.
THE DEGREES "Nothing Else"
Fallen Tree 1Hundred! Die Firma, die Elektro-Dance-Legende Goldie als sog. "Kurator" im Register führt, hat aktuell im Brit-Soul Auftrieb die Nase immer vorn mit dabei. Searchlight und The Degrees wechseln sich siet Monaten mit nennenswerten Beiträgen dazu ab – eigentlich bräuchte es "Nothing Else", wenn die Groove+Hook Dinge so perfekt zueinander finden.
BLUE SOUL TEN "This Is Worth It"
Claye Greene ist Blue Soul Ten. Zuerst beim Radio, dann auf Berklee und jetzt schon seit Jahren mitten in der 10. Delikat abgemischte Musiken mit Soul. Und Jazz und gelegentlichem HipHop Fingerzeig. Ohne Hast und Anstrengung, ein solider Fluß aus trefflichen Songs, die auf entspannten Rhythmus-Bahnen ihre Kreise ziehen und stets aufnahmebereit machen. Fein sortiertes Arrangement, eine klare Produktion, bestens gespielte Soli auf diversem Instrumentarium und bestens dazu passende Vokal-Partien diverser Gäste. Ein Rundum-Album, sicher einen Ausflug wert.