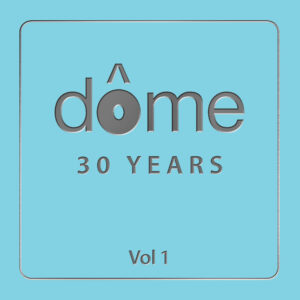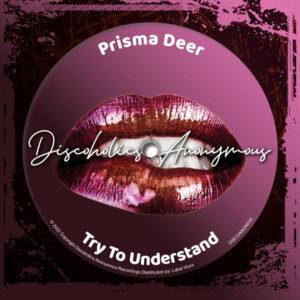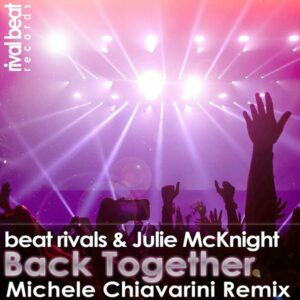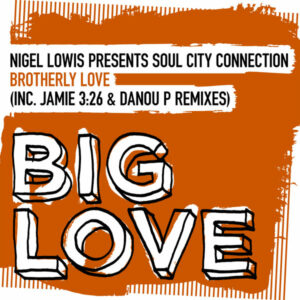 Schotten dicht, Klappe zu, Deckel drauf…thank God it's Friday war gestern – heute gibt's einen ordentlichen Saturday Night Fieber-Schub. Manchmal geht's nur so, aber merke: Beat und Disco – Sou und Funk – House und Jazz sind eben auch keine Lösung. Sei's drum – wir drehen erstmal 'ne Runde.
NIGEL LOWIS pres. SOUL CITY CONNECTION "Brotherly Love (Mixes)"
Leichter drehen mit Nigel Lowis. Der Großmeister des universellen Tanz-Grooves auf Basis der ausladend-einladenden Arrangements der frühen 70er setzt mal wieder auf die richtigen Verbindungen zwischen Sound und Beat. Seine Soul City Connection auf Spurensuche in Philadelpia, kein Wunder also, dass die "Brotherly Love" über allem schwebt. Jamie P und Danou haben zudem den Stuhl am Mix-Tableau eingenommen, verschärfen das Tempo und begeben sich direkt in die nächste Disco, natürlich ohne vorher über "Los" zu gehen.
BEAT RIVALS ft. JULIE McKNIGHT "Back Together (Michele Chiavarini Mix)
Hier passt zusammen, was zusammen passen soll. Keine Spur von Konflikt, kein Ton von Rivalität. All' überall beste Tanz-Stimmung in schönster Harmonie. Und da wir wissen, dass der Michele Chiavarini hinter den rundlaufenden Beats und den bestens abgestimmten Arrangement steckt, zudem die Tonfolgen mitgestaltet und dazu Tasten, Bass und Gitarre eingespielt hat, kann uns das "Back Together" Hit-Potential kaum verwundern.
PRISMA DEER "Try To Understand"
Schon gemerkt? Wir haben einen gewissen Narren am Output der Discoholics Anonymous gefressen. Na klar, wusstet ihr schon, also "Try To Understand". Kaum überraschend also, dass jetzt auch der Prisma Deer mit seinem Debut bei den Dänen bei uns ein paar Runden drehen darf. Gut so, denn wenn es gilt flotte Disco-Beatz und Edits auf die Platte zu bringen, dann sein die Discoholicer eine sichere Bank.
DOME 30 YEARS, VOL. 1
30 Jahre jung. Und doch schon so viel erlebt. Zum Jubiläum gibt uns Peter Robinson, der das Label 1992 aus der Taufe hob, einen umfassenden Überblick über die vielfachen Errungeschaften, mit denen und Dome im Laufe der Jahrzehnte erfreuen konnte. Soul auf allen Ebenen, legendäre Artisten (Incognito, Donnie, Bobby Womack, Brenda Russell, Omar, Gordon Chambers, Flora Purim, Melisa Morgan, Ledisi, Lulu, Carleen Anderson, Rosie Gaines, und, und, und…) und tolle Songs, deren Qualitäten die Zeit unbeschadet überstanden haben. Teil 1 der Werkschau versammelt 25 Hits, Teil 2 kommt im Juni und verspricht weitere Klassiker des Sortiments. Sollte man/frau sich gönnen.