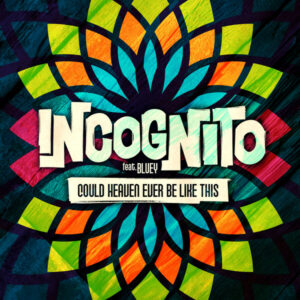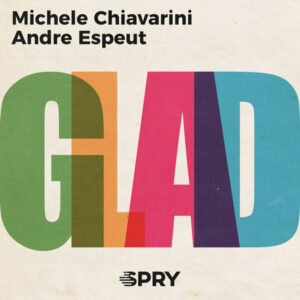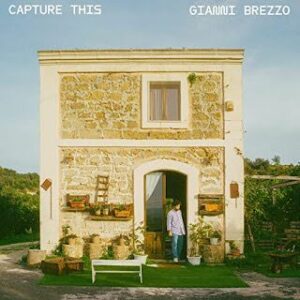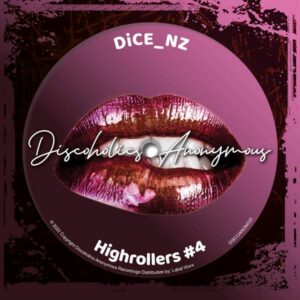 Je-Ka-Mi! Denn heute lassen wir die Dinge mal schleifen – einfach easy-going. Natürlich gibt unsere Auswahl für's Wochenende den idealen Begleiter für den Aufenthalt in sorglosen Parallel-Welten ab. Hier dreht sich alles um die Glitzer-Kugel – und wir drehen uns einfach mit.
MICHELE CHIAVARINI ft. ANDRÉ ESPEUT "Glad"
Der Meister der leichten Muse legt gleich schon am Entree den roten Happy-Go-Lucky-Groove-Teppich aus. Michele Chiavarini und André Espeut machen uns einfach nur "Glad". Rundherum-drehende Melodie, bequemes Tempo, gut gestyltes Arrangement. Auf dieses Duo ist Verlaß.
INCOGNITO "Could Heaven Ever Be Like This?"
Das gilt selbstredend auch für den Bluey, und seine musikalische Begleitung. Incognito schließt sich dem Freudentaumel im Glad-Modus an, mit den Maunick'schen Zugaben aus der Jazz-Abteilung, natürlich. Ganz aufmerksamen Hörern dürfte eventuell noch das Original des Idris Muhammad auas dem Jahr 1977 geläufig sein, mit der Schlagzeuger sein "Turn This Mutha Out" unter den Füßen brennen. Wenn nicht, dann bitte jetzt, denn wir sollten mit frohgemutem Tanz nicht so lange warten, bis wir selbst die "Could Heaven Be Like This?" Frage beantworten könnten.
DICE_NZ "Tear Your House / Cali Dreamin'"
Die Anonymen Discoholiker sind wieder am Start! Na klar, wir wissen, was das bedeutet. Allerbestens aufgepeppte Klassiker der Soul- und Pop-Historie, re-mixed, re-modeled, re-sampled und editiert. Das Grundgerüst bleibt erkennbar, die Ausrichtung wird neu justiert. Die Resultate sind stets verblüffend – unerwünschte Nebenwirkungen stellen sich außerdem nicht ein. Heute liefert ein Mann namens Dice_NZ seine Auffassung dazu ab – im Rahmen der Highrollers Reihe gibt's unter #4 jetzt den folgenden Beitrag für unser Easy-Going-Weekend – erläutert von Dice_NZ selbst: #4 in the 'Highrollers' series is about to be released, and this one has something special!
The A-Side is a tightened up, remastered version of Tear Your House, which is a very playable edit of I'm Gonna Tear Your Playhouse Down by Ann Peebles. The quicker of you may have already have an early version…
The B-Side is something previously unavailable – Cali Dreamin' – This is well worth checking out.
In 1969 The Four Tops released a beautiful cover version of California Dreamin' on their Soul Spin album. After playing my crackly, degrading copy as a set opener for many years, I decided it was time to digitise and rescue the track – Cali Dreamin' was born, a 100bpm, laid back, Sunday afternoon type version which has a vibe all its own." Dice_NZ hören und erwerben bei Bandcamp? Bitteschön:
Dice_NZ via Bandcamp
GIANNI BREZZO "Capture This"
Wer ist Gianni Brezzo? Und warum? Fragen, die uns der Marvin Horsch, der das Musik-Universum namens Gianni Brezzo entworfen hat, sicher auch nicht beantworten möchte – sei's drum, wir haben ja den Sound und die Vision. "Tutta Passa" wird ein neues Album dieses Projekts mit Köln-Berlin Connection sein. Jazz, in erweitertem Sinn, in Szene gesetzt, um uns Geschichten zu erzählen, oder den Soundtrack für unsere eigenen Geschichten abzugeben. In jedem Takt scheinbar mühelos, ohne Anstrengung und schon garnicht anstrengend. Einfach so, als ob diese Töne in dieser Zusammensetzung schon immer unter uns waren. "Capture This" und du bist dabei.
Dice_NZ hören und erwerben bei Bandcamp? Bitteschön:
Dice_NZ via Bandcamp
https://discoanon.bandcamp.com/album/highrollers-4