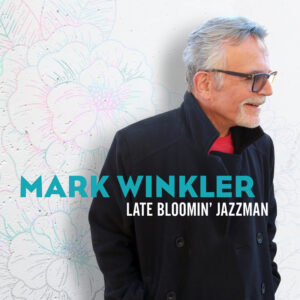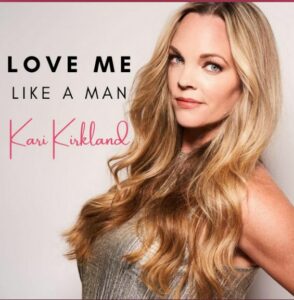 Writer's Block on a Sunday. Schon wieder. Bin ich inzwischen zu alt für den Job, fällt mir sowieso nix mehr ein, was ich nicht schon mindestens 43x geschrieben habe – liegt's am allgemeinen Zustand oder liegt's an mir? Kann euch eigentlich gleichgültig sein, ist es sicher auch, denn schließlich geht's hier um Musik, Musik, Musik. Und nicht um irgendwelche Befindlichkeiten und schon garnicht um die schönen Worte eines Schönschreibers. Und Musik gibt's genug, die gehört werden will und sollte.
MARK WINKLER "Late Bloomin' Jazzman"
Zweiter Frühling? Mitnichten, denn der Mark Winkler gehört insgeheim schon seit Jahrzehnten in die allererste Reihe der stimmlich versierten Jazz-Interpreten. Ohne je den öffentlichen Status des Kurt oder des Gregory erreicht zu haben, gibt's ab jetzt immerhin schon 20 Platten unter seinem Namen. Alle überaus solide, und ohne Scheuklappen für die Einflüsse von innen und außen. Entsprechend weiträumig gestalten sich seine Songs, die sich auch beim "Late Bloomin' Jazzman" um die wohlsortierte Fremd-Ware ranken. Songs ohne Experimente (wobei unser Favorit "When All The Lights In The Sign Worked" schon fast als wagemutig gelten kann), mit gediegenen Strukturen und diversen Fundamenten, die zwischen straightem Jazz, Blues und Bossa lavieren. Aus Erfahrung gut – und gerne.
KARI KIRKLAND "Love Me Like A Man"
Wer sich in Sturm in Form von "Wild Is The Wind" wagt, der hat bei uns schon mal per se einen Stein im Brett. Frau Kirkland konnte die Herausforderung für ihr letzten Album mit Bravour meistern und empfahl sich so für weitere Beachtung. Nun also "Love Me Like A Man". Machen wir, Kari, denn sie macht's uns mittels dieser beweglichen Midtempo-Nummer auch leicht. Soul und Jazz auf Tuchfühlung. Das Arrangement bewegt sich zwischen einem deepen Akustik-Bass und der einschneidenden Elektro-Gitarre, beide umspielen die Stimme, die zwischen Verführung und Aufforderung die richtigen Tönen trifft, um dann letztlich gemeinsam in einem kurzen Rhythm&Blues Schlenker zu enden.