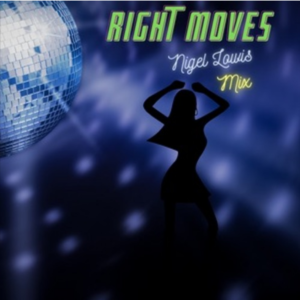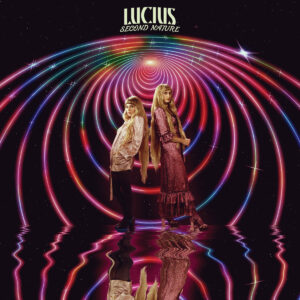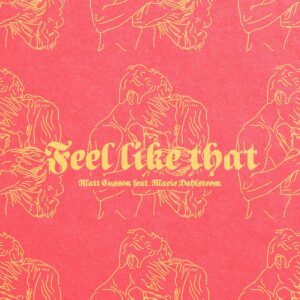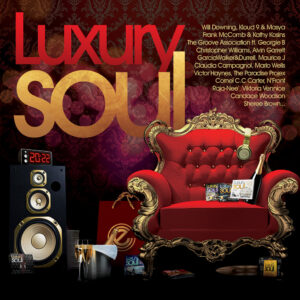 Wie sagen jetzt mal nix. Ein sicher erfreulicher Umstand für die Mehrzahl der Nutzerschaft dieser Seite. Natürlich ist alles gesagt, wenig getan und noch weniger erledigt. Sei's drum. Wir gehen tanzen. Und haben uns den Sonntag für ein paar spezielle Musiken aufgehoben. Guter Plan.
WADE C. LONG "Right Moves" (Nigel Lowis Mix)
Zudem bringt uns der Wade C. Long die richtigen (Tanz)Schritte bei. Bestens unterstützt durch den Nigel Lowis, dessen Mix-Grooves derarte geschickt mit den Old-School-Vorgaben spielen, dass ein paar flotte Runden auf gut poliertem Parkett immer drin sind. Selbstredend ist beste Stimmung Programm – die Beatz (fast) auf Soulful-House-Niveau, aber auf jeden Fall auch für die 2-Step-Crowd machbar. Das bestens aufbereitete Arrangement, dass volltöned die String-Horn-Section in Szene setzt, sorgt dann für den letzten Schliff.
LUCIUS "Next To Normal"
Die wollen doch nur spielen! Keine Angst vor Lucius. Denn dem allgemein gelobte Indie-Pop Damen-Duo Holly Laessig und Jess Wolfe steht der Sinn nach Clubbing (wem nicht?) – wie passend also, wenn frau über die Möglichkeit verfügt sich selbst die besten Beatz unter die Füße zu legen. "Next To Normal" hat Glitter und Beat, dazu ausreichen Pop-Appeal, um auch mal irgendwelche Charts zu besuchen.
LUXURY SOUL 2022
Blackpool war gestern. Und bis zur nächsten Auflage des Weekenders bleibt die 2022er Ausgabe des begleitenden 3-CD-Samplers oben Regal. Ein bessere, umfassendere und nachhaltigere Zusammenfassung des Soul-Geschehens der Vor-Saison dürfte auch in diesem Jahr nicht zu finden sein. 35 Hits, 35 Erinnerungen, 35 Einstimmungen auf Blackpool 2023. Kaufen und wohlfühlen!
MATT CUSSON ft. MARIE DAHLSTRØM "Feel Like That"
Matt Cusson – Mann mit vielen Talenten. Zuletzt konnten wir ihn als Chet-Baker-Interpreten auf dem aktuellen Album des Trompeters Ilya Serov hören – jetzt ist es wohl an der Zeit über ein neues eigenes Album zu sprechen. Falls sich der Vielbeschäftigte dazu die Zeit nehmen wird. Neu, und speziell, ist sicher sein "Feels Like That", dass die Marie Dahlstrøm in den Mittelpunkt des Geschehens stellt. Drumherum agieren und fungieren diverse elektronische Klang-Geräte, der Beat wiegt schwer, während die Interaktionen zwischen Vocals und Sounds die Soul-Verbindung festzurren. Future-Nu-Prog-Soul? Ihr dürft entscheiden!