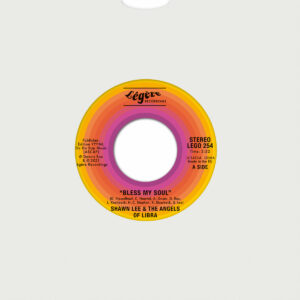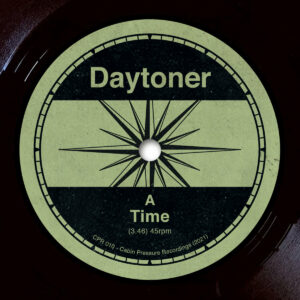 Doppelt hält besser – ist doppelt gut, vor allem dann, wenn's eben nicht nur doppelt-gemoppelt ist. Heute ist Montag, Soul ist unser Thema, auf Vinyl und in klassichem 7″ Single-Format. An den Instrumenten und Mikrofonen: Shawn Lee, The Angels of Libra, sowie Lucy Richards, Moss Daytoner, Jamie Graham, David Lanni, Dan Hillman und Jack Fitt, die als Daytoner den richtigen Soul-Ton treffen. Die Angels aus Hamburg, Daytoner aus Cornwall, Shawn Lee von überallher.
SHAWN LEE & THE ANGELS OF LIBRA "Bless My Soul"
Der Shawn als Gast, die Herren aus Hamburg auf einer Mission. Original-Soul soll's sein, analog, knisternd und überzeugend. Auf die Melodie kommt's an, auf die Produktion, und die passenden Gegebenheiten dazu, sowieso. "Bless My Soul" trifft den Punkt, hat Stil und Haltung – dazu Tempo und eine bestens eindrehende Hookline. Produzent Dennis Rux weeiß worauf es ankommt, und wirft mit den Engeln ein perfekt austariertes Stück Soul in die Waagschale.
DAYTONER "Time"
Lucy Richards und Daytoner führen die Dinge ein paar Jahre weiter. "Time" ist Soul-Funk par excellence, nicht weit früher AWB-Vorgaben. Die Horn-Sektion setzt schneidende Akzente und baut zudem die entscheidende Brücke, während Clavinet und die Beat-Abteilung für Kraft und Saftz sorgen . Dem Vernehmen nach ist ein Album in Vorbereitung.
Übrigens: "Bless My Soul" (plus einem ebenfalls vorzüglichen "Souvenir" auf der anderen Seite) und Shawn Lee & The Angels of Libra gibt's offiziell ab dem 04.02. – Daytoner mit ihrer Doppel-A Single "Time" / "Keep It Moving" schon am 28.01. beim Händler eures Vertrauens.