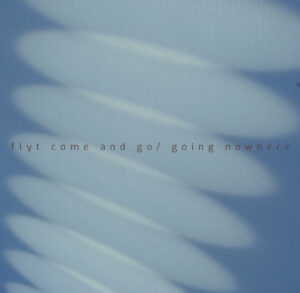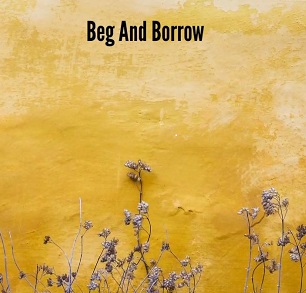 Alle aufgeregt. Keine Entspannung in Sicht. Nicht weiter verwunderlich. Ein Blick in tagesaktuelle Medien sollte ausreichend sein. Ruhig bleiben, bewusst Atmen (unter Einhaltung der gegebebenen Achtsamkeit, bitte), Tiefen-Entspannung anstreben. Wir würden dazu nicht irgendeinen Kling-Klang Sound-Massage empfehlen, sondern die Musiken des Pete Belasco, in Verbindnung mit den Songs des Ehepaars Mycroft.
PETE BELASCO "Beg & Borrow"
Seit der Veröffentlichung seines 2019er "Stong & Able" Albums, kommt uns unser liebster Pete immer mal wieder mit feingesponnenen Single-Songs entgegen. Ein Klangbild, dessen zartes Musizieren untrennbar mit der sedierenden Farbe der Belasco-Stimme verbunden ist – mehr Entspannung geht nicht/kaum, jedenfalls nicht auf auralem Weg, wenn die Sinne ansonsten in Richtung Soul und Jazz stehen. "Beg & Borrow" (ab dem 27.11.) lindert unsere WehWehchen in eben dieser Manier, zuverlässig und sanftmütig, auch wenn der Beat dieses Mal ein wenig nach Brasilien ausweicht, das Tempo fast schon flott daherkommt und fast schon Un-Ruhe stiftet. Aber, keine Sorge, unerwünschte Nebenwirkungen sind garantiert ausgeschlossen.
FLYT "Come And Go" / "Going Nowhere"
Mary und Josh Mycroft haben bei der Duchsicht ihres Song-Archivs feststellen können, dass inmitten all' der bereits öffentlich zugänglichen Wohfühl-Sounds immer wieder Liedgut ans Tageslicht drängt, dass bisher nur einen grauen Platz in der Ablage füllen durfte. Zeit also für "Come And Go" und "Going Nowhere", die natürlich die gleiche wunderliche Kraft des Flyt-Schönklangs verströmen, wie alle anderen Tonfolgen, mit denen Flyt uns seit geraumer Zeit an eine bessere Welt glauben lässt. Elektro-Soul, E-Piano-Jazz, dazwischenfliegende Gitarre und die Mary, deren kultivierte Stimm-Lage genau die richtigen Anstöße gibt.