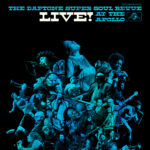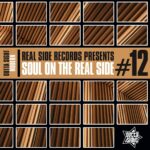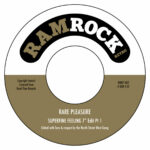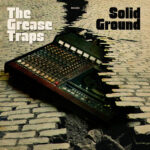 Mit Herz und Hand. Und Schrot und Korn. Soul mit Seele. Und zwar mit ganz großem "S". Von gestern und heute. Wie gut, dass die Tradition immer wieder frisch befeuert und angefacht wird. Wie aktuell durch eine Combo aus Oakland.
The Grease Traps. Läuft wie geschmiert bei der den acht Männern aus Kalifornien. Grundsolider Funk, ohne Wenn und Aber. Heiß wie Frittenfett. Die "Birds Of Paradise" sind ein erster Vorbote aus dem für November geplanten Debutalbum "Solid Ground".
Rare Pleasure. Mehr Funk, aber mit Disco-Einschlag, bitte. Dann also zu den wahren-raren Freuden des Lebens. "Superfine Feeling" entstand im Original 1978, kam aber nie ins Rollen und fristete bis 2020 ein Schattendasein im dunklen Archiv-Keller. Ashley Beedle besorgte in diesem ein bestens gelauntes Re-Edit Fassung, an die sich jetzt ein 7″ Variante anschließt. Disco-Dance der unaufhaltsamen Art, superfine, eben.
Sharon Jones & The Dap Kings. Live und in Farbe. Frau Jones gibt dem James Brown die Sporen, die Dap Kings geradezu entfesselt. Allesamt ein Teil der Daptone Super Soul Revue, die in 3 aufeinanderfolgenden Dezember-Nächten 2014 bei "Live at the Apollo" die Soul-Funk-Dinge auf die Spitze getrieben haben. Unwiderstehlich. Sharon, dazu die ebenfalls auftretenden Charles Bradley und Naomi Shelton, das Soul-Universum ist ein anderes ohne sie.
Soul on The Real Side. Ausgabe 12. 20 handverlesene Soul-Perlen. Keine Hits, aber allesamt mit ausreichend Potential dazu. Tolle Entdeckungen aus der 70er Soul-Geschichte, in gewohnter Real Side Records Qualität.Immer mit positiver Schubkraft, immer mit Hooks & Grooves und wegen der hohen Dichte an Soul-Leidenschaft unbedingt im ganzen Stück nutzen.