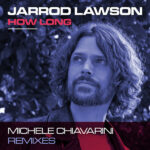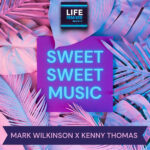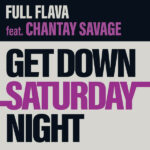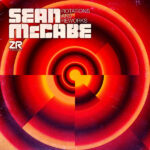 Frohgemut ins Wochenend. Und ein bischen mehr Sonnenschein gibt's obendrein. Perfekt also für die Party, die sowieso auf dem Programm steht. Und nachdam wir uns vor sieben Tagen mit ein wenig Jazz zurückgelehnt hatten, haben wir uns für die kommenden Stunden schon ein paar körperlich herausfordernde Grooves zurechtgelegt. Natürlich immer was mit Soul. Soviel Zeit muss sein. Jarrod Lawson. Wieder unter Bearbeitung von Michele Chiavarine, der uns unlängst schon die bis dato noch unentdeckten Fähigkeiten der Jarrod Songs als Tanz-Vorlage unter die Füße schnallte. Und bei "How Long" laufen die Beatz sogar noch runder – mit geradezu seriöser Selbstverständlichkeit. Ein sicherer Gewinner.
Mark Wilkinson & Kenny Thomas. "Sweet Sweet Music". Hatte das Duo vor einigen Jahren schon mal auf der House-Ordnung. Die Qualität stimmt also, und der Umstand, dass die Musik auch eine Hilfe sein kann sollte zusätzlich Schwung in die Sache bringen.
"For those of you who are not aware, Kenny's daughter Christina was diagnosed with an inoperable brain tumour at the age of four. Opinion was she had six months to live, as the only medical treatment on offer in the UK was non-curing with devastating side-effects.
Deciding to reject those treatments, Kenny and his wife Francisca searched for alternative options outside of the UK and were fortunate enough to find experts in Germany who have given Christina the medical help she needs.
Christina is now a happy 8-year-old who remains reasonably stable and the entire Thomas family continue to defy all the odds stacked against them. The fight goes on without respite, and while we all hope and pray, Sweet Sweet Music is a track to help fund Christina's ongoing treatment which continues to be a huge expense.
Making this track even more special and a true family affair is Christina's Mother; Francisca Thomas who provides backing vocals.
Kenny Thomas's 30th anniversary album will be released later this year, and into 2022 he'll be dropping a brand new album too. When you include both artists debut books (Mark Wilkinson's – 'Life Remixed' out now and Kenny Thomas' – 'Baring my Soul' coming soon) you can see that these guys are in their creative flow. Mark and Kenny have described Sweet Sweet Music as 'the best dance record we've ever made". Übrigens: Michele Chiavarini war mit Keys, Bass und Gitarre dabei, genau wie der Tony Economides, der für die klangliche Abrundung sorgte.
Full Flava & Chantay Savage. Hit auf Hit. Wie bekannt gibt's alsbald eine große Zusammenstellung frisch ondulierter Full Flava Mix-Optimierungen. Wie wir irgendwann schon konstatiert hatten, geben wir einer perfekt aufgestellte Re-Vitalisierung wohl sortierter Dance-Classics stets den Vorzug vor der Vielzahl nicht-zündender Beatz aktueller Produktion. Oliver Cheathams "Get Down Saturday Night" hat auch nach 40 Jahren im Amt keinerlei Spuren von Abnutzung – wir bevorzugen hierzu übrigens den "Saturday Night Sunday Morning Mix" – wenn schon, denn schon.
Sean McCabe. Allein in den Archiven der Z Records. Nachdem er sich Zugang verschaffen konnte gab's kein Halten mehr. Die dort lagernden Tanz-Perlen mussten einfach der speziellen Kur des Sean McCabe unterzogen werden. Und damit haben wir wieder mehr als 30 goorve-kräftige Argumente für unsere Dance-Classic-These. "Rotations & Reworks" quer durch's Z Sortiment – und spätestens wenn wir beim "Moment Of My Life" angekommen sind wissen wir, dass wir hier ganz richtig liegen – oder so.