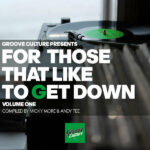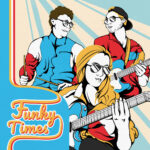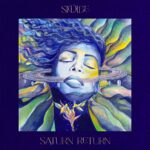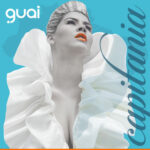 Bestens aufgelegt ins Wochenende! Und dabei die Vielfalt im Ohr. Natürlich braucht's in Tagen (und Nächten) wie diesen, immer mal wieder einen Anheizer, um in Ganz zu kommen. Diese Funktion haben wir jetzt mal dem hyper-aktiven DJ/Mix-Duo Micky More & Andy Tee zugedacht, die nicht nur im Wochentakt frische Tanzware verlegen, sondern eben auch durch die immerwährende Einhaltung eindeutiger Qualitätsstandards glänzen. Und während die munteren 2 gerade in Rimini aufspielen, geben wir uns mittels einer Art von "Best Of Groove Culture" namens "For Those That Like To Get Down" die Stimmungs-Kante. 20 unverrückbare Dancer, stets durch die extrem leichtlaufenden Beatz der Herren More/Tee auf Vordermann gebracht. Tanz-Musik ohne Ablaufdatum.
Funky Times. Von den Stränden der Adriaküste an die Ufer des Mains. Genauer gesagt nach Klingenberg. Von hier aus lassen Julia Lange und die Brüder Julius & Leo Imhäuser die "Funky Times" fröhlich-dynamische Urständ feiern. Funk und Jazz im Hochoktan-Format – dargeboten im knackigen + 3-Minuten Format, so dass sich die Wirkung des Grooves unverschnitten und unverwässert direkt in Körper und Geist verteilen kann. Dabei überzeugt das Trio (und gelegentliche mitspielende Gäste) stets durch unbändige Spielfreude, deren Energie einfach nur Spaß macht.
Sidibe. Vorname Hannah. Seit einiger Zeit Mit-Favoritin, wenn es gilt den perfekten Soundtrack die die angenehme Nacht bereitzustellen. Dezent tupfende Beatz, weich gepolsterte E-Sounds, die sich geschickt der Gesamtwirkung unterordnen, die entscheidend durch den verführenden Ton der Sidibe geprägt wird. "Saturn Returns" gibt uns 5 neue (inklusive der an dieser Stelle schon verbreiteten Singles) Klang-Pralinen, deren aromatischer Duft sich uns soc sicher umfängt, wie der Ring des Saturn.
Guai. Frau Kaptänin bestimmt den Kurs. Und vermittelt deutlich den Eindruck, dass sie nicht nur ganz genau weiß, was sie will, sondern auch, wie sie es bekommt auch. Die italienische Bedeutung des Begriffs "Guai" passt dazu, wie die Faust auf's Auge – aber hier geht's um die Musiktraditions Brasiliens, und wie sich diese anno 2021 anklingen lassen kann. Portugiesisch die Sprache, Samba, Pop und Jazz im Ton. Der Rhythmus durchgehend fein ziseliert, natürlich auf Basis des Herzschlags ihrer Heimat – dazu elegante Arrangements, die innerhalb der flächig sich durchziehenden Hörner immer wieder Raum für kleine solistische Ausflüge bieten. Als Gäste machen u.a. Arhtur Maia, Paulo Anders und Ivan Lins eine gute Figur. Der Kurs stimmt, Guai! Und das ist gut so.