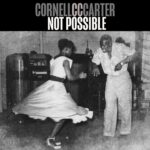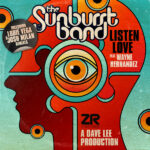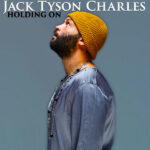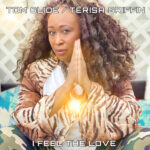 Jetzt aber schnell. Das Wochenende strebt unaufhaltsam seinen natürlichen Höhepunkten entgegen – und wir haben noch nicht einmal die passenden Musiken dazu auf euren Zettel geschrieben. Also, los geht's.
Cornell "CC" Carter. "Not Possible", dass der Mann nicht die richtigen Beatz liefert. Die aktuelle Single hat selbstredend wieder absoulute Hit-Qualität, in dem der Cornell mal wieder genau die Wirkungs-Treffer setzt, die sich nachhaltig im Gehörgang fessetzten. "Not Possible" hätte seinerzeit auch vom Flyte Tyme Duo für einen gewissen Alexander O'Neal auf die Tanz-Schienen gesetzt werden können. Perfekter Einstieg in die Samstagnacht.
The Sunburst Band ft. Wayne Hernandez. Wie gut. Dave Lee, der DJ, der sowieso nie die unpassenden Grooves in die Waagschale wirft, re-aktiviert seine Sunburst Band (mit dabei u.a. Matt Cooper, Michele Chiavarini und Julian Crampton am Bass). Das kann naütrlich kein Fehler sein, vor allem, weil Dave, und seine Freunde, in der vorzüglichen Lage sind aus der "Listen Love" Vorlage von Jon Lucien ein allerbestes Stück Tanzmusik für die Jetztzeit zu machen. Wayne Fernandez klingt dazu famos, die Sounds mit ordentlichem Jazz-Anteil und der Louie Vega / Josh Milan Mix erledigt innerhalb von 9 Minuten den Rest.
Jack Tyson Charles. Genügend Grooves und Beatz für die ganz lange Nacht! "Holding On" gibt uns den Herrn Charles als Taktgeber für die großflächigen Tanzböden. Knapper Beat, erhöhter Puls, wenig Worte, wer Bewegung sucht, der folgt mit "Holding On" auf der richtigen Spur. Irgendwann, nach gefühlt mindestens 10 Anwärm-Singles, sollte jetzt mal das schon lange angekündigte Album folgen, nicht wahr?
Tom Glide & Terisa Griffin. Wer hat noch nicht, wer will noch mal? Tom Glide verlegt den Rhythmus, Terisa Griffin legt sich obendrüber. Tick-Tack-Tick-Tack – mit stoischer Präzision geht's mit House-Speed auf die Suche nach Liebe, die uns der umfassende Einsatz unserer favorisierten Soul-Diva natürlich rundherum spüren lässt. "I Feel The Love" – was denn sonst?