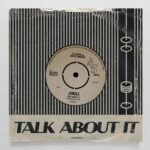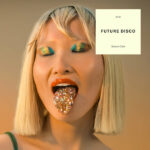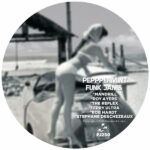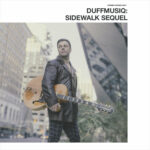 Kein Vorrede, ihr wisst sowieso wovon ich spreche. Und Reden und Kommunikation und so, dass können die Anderen ohnehin besser. Zum Beispiel auch Josh Lloyd-Watson und Tom McFarland, auch bekannt als…
Jungle. Und das bewegungsfreudige Duo bevorzugt tanzt, statt zuviel "Talk About It". Neue Single zum neuen Album "Loving in Stereo". Ganz flottes Tempo, Soul-Einflüsse, die von irgendwoher kommen und sich mit angebrochenen Beatz und treibender Bass-Linie zu einem Tanz-Vergnügen treffen, ein dem generations-übergreifend die Nacht zum Tag gemacht wird. Und damit direkt hinüber in den Dance Club, in dem die Zukunft schon heute zum Klingen und Schwingen gebracht wird. Es lädt ein – die…
Future Disco. Ihr "Dance Club" markiert die nunmehr schon 14. Ausgabe der,wie immer vom Firmen-Chef Sean Brosnan höchstselbst zusammengestellten, Disco-Dance-House-Funk-Pop Serie. "The Dance Club is a concept that focuses on the most important aspect of dance music – the dancing itself." Ist es uns möglich zu diesem Statement noch irgendetwas Sinnvolles hinzuzufügen? Nein! Beatz ab und los!
Peppermint Funk Jams. Verschärfte Dance-Grooves aus dem Studio unseres Vertrauens. Sechs Funk-Attraktionen – entweder direkt aus den weitläufigen Archiven der Firma und mittels geschickter Expertise zeitlos aufgefrischt (Mandrill in der Bearbeitung von The Reflex oder Ferry Ultra im Zusammenspiel mit Roy Ayers) oder bis dato noch unerhörte Mix-Sachen vom Rob Hardt, der sich hier u.a. um Akay gekümmert hat, in dem er dessen Version von "Sexual Healing" ordentlich "re-phunked" hat. Und einen veritable Soul-Station Hit gibt's mit "If These Walls Could Speak" obendrein – wieder Rob Hardt, der sich für diesen tempo-reduzierten Soul-Dancer mit Ferry Ultra und Sharon Phillips zusammengetan hat. Das Trio gibt dem "Old School Jam" ordentlich Pfeffer mit auf dem Weg – funky Groove, amtliches Soul-Arrangement und die Stimme der Sharon, die das Eisen schmiedet, solange es heiß ist.
Duffmusiq. Aus Kanada. "Sidewalk Sequel" hat Jazz, Soul, Funk, Blues. Eingespielt mit dem genauen Wissen, wie das Ergebnis zu klingen hat. Keine Anbiederung an irgendwelche kurzlebigen Mode-Erscheinungen – stattdessen die hohe Kunst des Gitarre-Spiels in verschiedenen Settings, denen in jedem Takt die Traditions-Verbundenheit anzuhören ist. Flexible Arrangements, auch unter nachhaltigem Einsatz einer Horn-Sektion oder eines breitflächigen Orgelklangs – dazu diverse Gäste am Mikrofon, die sich in das stets schwingende Sound-Geschehen integrieren. Kompetent und energetisch umgesetzt, beste Unterhaltung auf hohem Niveau, sicher eines der guten Gitarren-Alben dieses Jahrgangs.