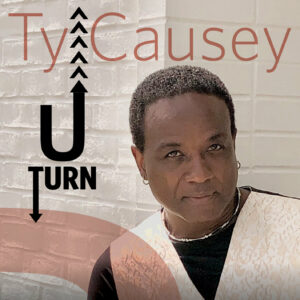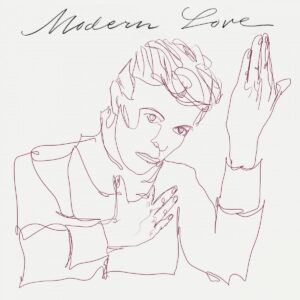 Was bietet der Freitag? Heiter bis wolkig, immer noch unter April-Einfluss. Also Fenster zu, Ohren auf. Denn irgendwie werden es unsere musikschaffenden Freundinnen und Freunde schon schaffen ein wenig Licht ins Dunkel zu spielen.
Ty Causey. Der Mann, der seinem Namenszusatz "zuverlässig" mal wieder alle Ehre macht. Wir kennen nur wenige seiner Soul-Weggefährten, die derart konsequent ihren einmal spezifierten Sound-Weg wieder und wieder mit neuem Leben füllen. Der Beat klar und knapp, die Sounds drumherum eindeutig aufgestellt, ökonmisch verteilt und mit viel Platz, um Wirkung zu zeigen. Im aktuellen "U-Turn" schwirrt die Flöte der Monet Cherise zwischen Groove und Stimme umher, um sich dann im gewohnten Soul/RnB/Jazz Ambiente des Ty Causey heimisch zu fühlen. Kein "U-Turn" für Ty, es geht immer geradeaus. Nächster Halt dann das neue Album.
Khruangbin. Ebenso eindeutig, wie der Causey. Wo der Name des Trios steht, ist klar definiert was dahintersteht. Daran kann auch ein Song aus Bowies Liederbuch nix ändern. "Modern Love" ist die Platte, auf der sich die "Right" Version mit anderen spannenden Möglichkeiten zusammenfindet, um gemeinsam den Klassikern des D.B. unbekannte Hör-Weisen zu entlocken. "Modern Love seeks to champion Bowie's lesser-known connection to Soul, R&B, Jazz, Funk, and Gospel" lautete die Zielsetzung, die Khruangbin in ihrer ganz eigenen Art umsetzen – die Gitarre gewohnt flirrend, der Bass abgrundtief und das Schlagzeug von ganz gelassener Überlegenheit, dazu die ätherisch-schwebenden Vocals von Bassistin Laura Lee und fertig ist ein perfekter Kandidat für die Juni Ausgabe der SonicSoul Playlist.