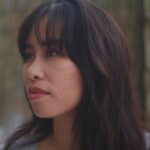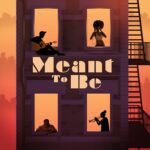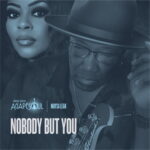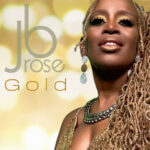 Frostig. Zumindest rund um den verwaisten Maibaum 2021. Tanz in den Mai? Kommt, ohne Frage. Vorher aber ein paar Angebote zum Erwärmen, denn schließlich ist's Frühling und damit wir auch ein wenig von Liebe spüren gibt uns die Rebekka Ling ein paar diesbezügliche Anregungen mit ins Wochenende. Ihr neues "Love We Feel" beruht auf einem flügelleichten Beat, akkuraten Tempi-und Akkordwechseln, E-Piano Zwischentönen, toller Beiträge der Gitarre und einem rundum aufgetragenem Jazz-Finish. Schön, dass hier die Liebe in derart vielen Schattierungen daherkommt.
Yuphoric. Das Trio. Gefällt uns seit mehreren Monaten. Sicher gebührt dem munteren Drei-Gestirn eine besondere Erwähnung, denn einen derart entspannten Umgang mit neuem Soul gibt es in unserem Land nicht allzu oft. Jetzt die 3.(?) Single – "Meant To Be" wurde gemeinsam mit K.Zia in Berlin eingespielt. Auf stoisch geradeaus laufendem Beat, der sich von der Gitarre umgarnen zu einem Soul/HipHop Ding überreden, treffen sich Frau und Mann in bester Song-Tradition. Dürfen wir alsbald ein Yuphoric Album erwarten?
Darryl Anders ist Agapé Soul. Oder andersherum. Sicher ist, dass der Mann mit Bass zu den ganz sicheren Beteiligten im Soul-Jazz Geschehen zählt. Sein letztjähriges "Bulletproof" kling immer noch nach, nicht wahr? Als passenden Begleitung für den wunderbar rollenden "Nobody But You" Retro-Soul-Groove bat er die unverwechselbare Maysa (Leak) vor sein Mikrofon. Kaum verwunderlich also, dass hier die Zeichen klar auf "Hit" stehen.
JB Rose. Ganz im Goldton. Natürlich Rose-Gold. Sie ist bereits seit langer Zeit in verschiedenen Positionen im Geschäft und seit ihrer "Back To Love" Single auch wieder auf den Modern-Soul-Spiellisten anzutreffen. Und genau da gehört auch "Gold" hin. Geradezu zeitlose Uptempo-Nummer, deren flexibles, vielschichtiges Arrangement auf flottem Tempo exakt in die richtige Richtung führt. Geht heute, geht morgen und so weiter.