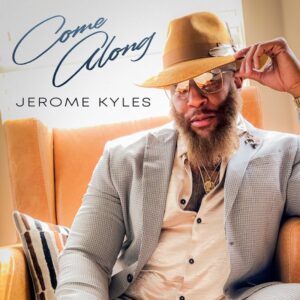 Sonntags-Soul! Absoulut! Wir wissen nicht viel über den Jerome Kyles, aber sind uns jetzt schon mal sicher, dass seine Debut(?)EP "Come Along" in den kommenden Wochen und Monaten weitläufig ihre Kreise durch die Soul/Jazz Kennerschaft ziehen wird.
Er ist ein"professionally touring pianist and music director by the age of 10, Kyles is a vocalist and instrumentalist, proficient in Gospel, Opera, Jazz and Contemporary Music. He is a global educator in the art of performance, and remains at the vanguard of music ministry" sagt seine Webseite und fügt hinzu: "His message is his music. His music is his method. His method is authentic."
Die fünf Tracks seiner vor einigen Tagen auf den Weg gebrachten EP verfügen allesamt über die klassischenn Tugenden nachhaltiger Musiken: Großartiges Songwriting in perfekt abgestimmten Arrangements. Soul und Jazz in ausgereifter Perfektion. So sollte es immer sein!