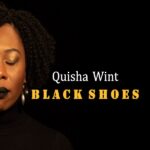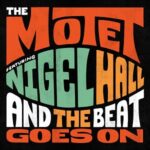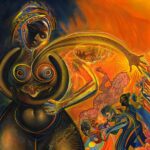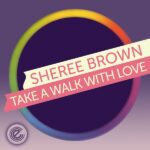 Neue Namen, neue Musik – Soul & Funk & Disco & Jazz = das A & O. Dabei ist's natürlich vollkommen unwichtig, ob die Dinge an diesem Freitag, oder an irgendeinem anderen Freitag in die Umlaufbahn unserer Klangwelt hochgebeamt wurden. Denn auf den Inhalt kommt es an. Und davon hat Quisha Wint aus Kanada eine ganze Menge vom Besten zu bieten. Soul im Slow-Mover-Modus – hier und dort ein paar geschickt platzierte Ideen, die die Wirkweise der Melodie im Vortrag der Quisha geradezu vortrefflich erhöhen.
The Motet sind seit Jahren im Geschäft. Von Denver aus geht's meist mit Nachdruck durch's Soul/Funk Geschehen, dass die Herren durch ordentlich Spielwitz stets höchst erbaulich auskleiden. Zum Jahresbegin gibt's eine ganz feine Versions des "And The Beat Goes On" Hits der Whispers, der über 6-Minuten wie ein geölter Blitz über die geeignete Tanzfläche gleitet. Mit am Start ist übrigend Nigel Hall, von dem wir gern mal wieder ein paar eigene Songs hören würden.
Ein ganz starkes Stück, Max Ribner! Der Mann aus Portland, der uns zuletzt durch seine Trompetentöne auf Jarrod Lawsons "Be The Change" Album aufgefallen war, kommt uns jetzt mit einem umfassenden Album-Projekt entgegen. "1st. Language" spielt ganz groß auf und "Be Free" gibt uns einen ersten Hör-Eindruck dazu. Flinke Beatz, herumfliegende Trompeten-Spuren, lyrische Streicher-Elemente, Jazz-Fusion, Jazz-Soul, Jazz-Funk, die Soul-Stimmen von Saaeda Wright und Alonzo Chadwick Sr. und mehr und mehr. Kraftvoll, spannend und herausfordernd. Das dazugehörende Video findet die passenden Bilder dazu und spannt den geschichtlichen Bogen von den Ursprüngen der Sklaverei bis zum aktuellen Ist-Zustand.
"Take A Walk With Love". Gute Idee. Machen wir. Vor allem auch, weil die entsprechende Aufforderung direkt von Sheree Brown zu uns kommt, die seit Anfang der 80er einen ganz speziellen Status innerhalb der Soul-Szenerie genießt. Hochkarätige Songs, jeweils mit feinsten Mitteln eingespielt und vollends auf die Kraft der Melodie und die Schönheit des Arrangements bauend. Geradezu unspektakulär, dafür aber mit genau dem richtigen Klang für den/die Freund/in ausgesuchter Musiken. Kein Wunder also, dass auch ihre neue Platte bei Expansion Records aufgelegt wird. Überlegener Singer-Songwriter Soul-Cocktail mit bestens integriertem Jazz-Unterton. So geht's immer. Das Album dazu heißt "Messages From The Spirit… The Collective" und kommt Anfang März.