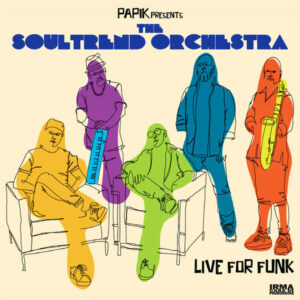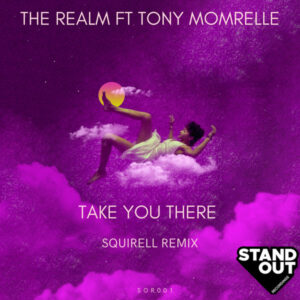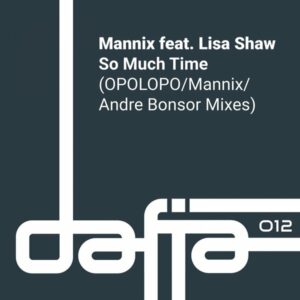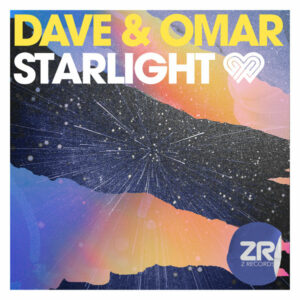 Und es wird weiter getanzt. Ums goldene Kalb, unter der Glitzerkugel, auf polierten Flächen oder einfach nur zwischen Tür und Angel. Alles ist möglich, alles macht Sinn, kommt eben immer auf die Einstellung an, bzw. was man/frau daraus macht. Schluss jetzt – wir wollen euch nicht aufhalten, also…Licht aus, Spot an!
THE REALM ft. TONY MOMRELLE "Take You There"
Star-Power, Teil 1 = Hit! Hinter The Realm verstecken sich u.a. Oli Lazarus und Tony Ecomomides, die ansonsten all-überall, uns ins besondere bei den Überaus geschätzten Reel People für die treffenden Beatz zuständig sind. Über die vokale Präsenz des Tony Momrelle gibt's ohnehin keine zwei Meinungen und gemeinsam verlegen sie selbstredend eine überzeugend-solide Tanz-Spur, der es einfach nur zu folgen gilt. Soulful-Disco-House-Boogie – und los geht's.
DAVE & OMAR "Starlight"
Star-Power, Teil 2 = Hit! Dave Lee bittet Omar Lye-Fook zum Tanz. Der läßt sich nicht lange bittem, sondern stimmt in einen ganz bequem gestalteten Groove-Schwinger ein, der in allen Abteilungen mit der Einhaltung aller Qualitäts-Kriterien zu gefallen weiß. Stabiler Beat, klare Linien, feinste Schmankerl im Arrangement und obendrein mit Omar im Finish. Soulful-Disco-Boogie – und weiter geht's.
MANNIX ft. LISA SHAW "So Much Time (Opolopo/Mannix/André Bonsor Mixes)
Lisa Shaw! Seit Naked Music, und ihrem Zusammenspiel mit den von Miguel Migs ausgestellten House-Beatz, eine Nummer für sich. Und jetzt auf Einladung von Mannix Kling auf gemeinsamen Weg durch die Disco-Nacht. Opolopo gibt zusätzlich Stoff, aber wir bevorzugen den von Herrn Kling selbst entworfenen Disco-Dub-Move. Bass und Gitarre machen den Unterschied. Gut so.
THE SOULTREND ORCHESTRA & PAPIK "Live For Funk"
Na klar, Soul ist immer im Trend, zeitlos aktuell eben. Entsprechend ist's auch vollkommen ok, dass der Nero "Papik" Poggi mit seinem Soultrend Orchestra eben nicht irgendwelchen kurzzeitig aufblitzenden Mode-Erscheinungen nacheifert, sondern die besten Soul-Geschichten aus vergangenen Jahrzehnten frisch aufpoliert. Nachdem er zuletzt mit seinem Orchestra direkt aus dem großen Disco-Becken die passenden Grooves gefischt hatte, geht's in der neuen Runde in die gepflegte Jazz-Funk Richtung. Bestens ausgefeilt, jeder Ton sitzt an der optimalen Stelle, jeder Song hat seine eigenen Noten – zwischen flott ausgpielten Tempi wird immer mal ein wunderbar ausgefeilter Midtempo-Schwof eingebaut ("About Love" ist uns hier eine besondere Erwähnung wert) – rundum perfekt eingespiel von motivierten Musikeren und meist durch stimmliche Kompetenz von Alan Scaffardi, Al Castellana, Kenneth Bailey, Sonny King oder Frankie Lovecchio ergänzt. Beste Unterhaltung.