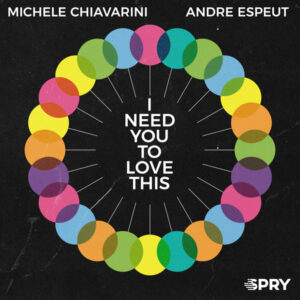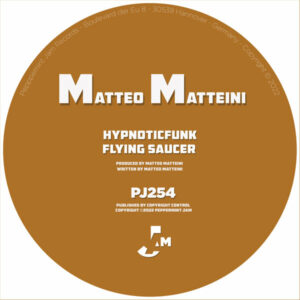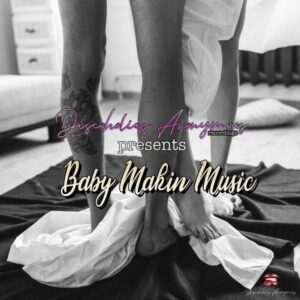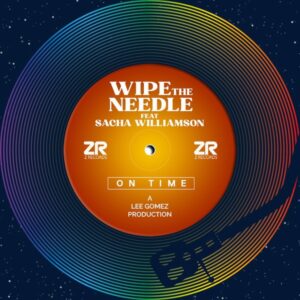 Alles auf einmal geht natürlich auch nicht. Bisher konnten uns im Verlauf dieser Woche nur Barbarei, Freie Demokraten und die Typberatung der FFF aus dem Gleichgewicht bringen. Natürlich sind die richtigen Beatz zur richtigen Zeit und an ebensolchem Ort von unschätzbarer Orientierungshilfe – also alles wieder im Lot. Entsprechend gibt's an diesem Wochenende konzentrierten Tanz-Stoff, sowie passende Sounds für die wichtigen Dinge des (Privat-)Lebens.
MATTEO MATTEINI "Hypnoticfunk / Flying Saucer"
Mit dem Capitano Matteo Matteini direkt in die Dance-Funk-Umlaufbahn. Perfekt inszeniert, um auf dem schnellsten Weg den Staub aus Hirn und Gelenken zu schütteln. Keine Kompromisse, jetzt wird getanzt!
WIPE THE NEEDLE ft. SACHA WILLIAMSON "On Time"
Lee Gomez macht jetzt gemeinsame Sache mit dem Dave Lee. bzw. seinen Z Records. Beste Vorraussetzung für hochwertigsten Dancefloor-Stoff, keine Frage. Wie wir wissen, agiert der Lee als Wipe The Needle auch gern mal die Bruk Beatz ihre Wirkung tun – im Zusammenspiel mit treffender Disco-Freude, Soul-Stimme und glänzendem Arrangement gibt's jetzt dazu "On Time". Gerade rechtzeitig!
MICHELE CHIAVARINI & ANDRÉ ESPEUT "I Need You To Love This"
Frühstart! Klar, wir wissen, dass wir mit der freundlichen "I Need You To Love This" des Michele Chiavarini noch ein paar Tage hätten warten können. Allerdings, ist's nie zu früh (oder zu spät) für ein paar gut gemeinste Disco-Soul Ratschläge, vor allem dann nicht, wenn uns der André Espeut mittels bewährter Stimmlage ganz lieb darum bittet. Na also geht doch. Und selbstredend möchten wir es nicht versäumen mit Nachdruck darauf hinzuweisen, dass es sich hierbei um eine absoulut leichtlaufende Tanz-Nummer mit integrierter Dynamo-Funktion handelt – je mehr man hört, desto mehr ist Tanz.
DISCOHOLICS ANONYMOUS pres. "Baby Makin Music"
Die Dänen haben's schon wieder getan! Und dabei die Tempi reduziert, so für gepflegte Stimmung gesorgt und das Sound-Ambiente derart gestaltet, dass der kleinste Funke nur noch auf die geneigte Hörerschaft springen muss. Natürlich kann man/frau auch die Nacht damit verbringen die einzelnen Originale aus den acht hier versammelten Aufbereitungen herauszufinden – wir haben jedenfalls beim Abhören von Michael Franks und Brenda Russell in "When I Give My Love To You" in der Imagination Version von TouchSoul die Segel gestrichen, die Augen geschlossen und sind dann ausschließlich den Sanft-Grooves gefolgt.