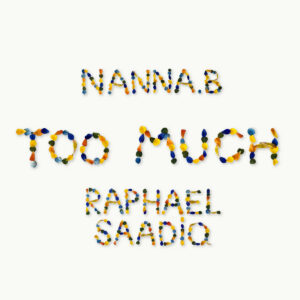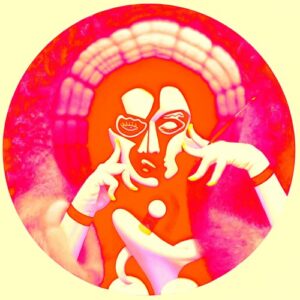 Oha! Unsere Tagesauswahl hat's in sich. Und weil wir's mal wieder nicht abwarten können, müssen wir (und müsst ihr) mal wieder mit einem klitzekleinen Ausschnitt das Feuer des Vorab-Interesses schüren. Es lohnt sich, so viel ist sicher.
NANNA B. ft. RAPHAEL SAADIQ "Too Much"
Nanna Bjerregaard Hansen. Aus Aarhus. Jetzt in Los Angeles. Kein Wunder also, dass man die dortigen Möglichkeiten ausschöpft. Wir wissen nicht, wie es zur kalifornischen Begegnung der Nanna mit dem Raphael kam – was wir allerdings wissen, ist dass deren gemeinsames Tun jetzt als "Too Much" bezeichnet wird. Die Dänin, für allerlei Kreativität zwischen Kunst und Können bekannt, hat auch jetzt wieder die musikalischen Richtung unter Kontrolle. Ein stoisches Piano, ein hipper NuSoul Beat, ein paar freudige Effekte – tagesaktuelle Sounds in eigenem Styling. Und der Saadiq findet sich auch irgendwo wieder.
KINZOOGIANNA "Cinnamon Bun"
Anna Stubbs. Aus London. Zuletzt bei SonicSoul als eine Hälfte von Brotherly, deren "Analects" Album alle Register zwischen Jazz, Broken Beatz und ProgSoul gezogen hat. Aus Anna wurde jetzt die Kinzoogianna und die ist jetzt bereit für einen eigenen Auftritt. Ein Album namens "Gold For The Hungry Souls" hat sie fertig – fast solo eingespielt – nur Rob Mullarkey (die andere Brotherly Hälfte) und Schlagzeuger Richard Spaven waren als "best drum and bass crew Londons" unterstützend aktiv. Vorab zum Album (VÖ erst im August!) verabreicht die Artistin den äußerst ansprechenden "Cinnamon Bun", eine fein-süße Melange aus Soul und Jazz, tagesaktuell abgemischt, weich arrangiert und verlockend präsentiert. "A London Sunday out walking, and bumping into The Isley Brothers", sagt Kinzoogianna. Aus diesem Zusammentreffen gibt's unten den 60-Sekunden-Teaser. Das ganze Vergnügen dann ab dem 04. Februar.