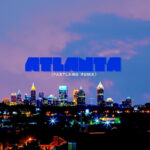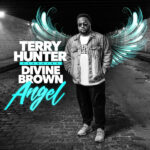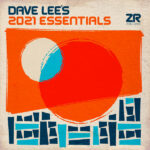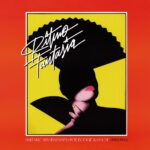 Wir sind jetzt mal bestrebt weder Unmut, noch allgemeine Schlechtlaunigkeit aufkommen zu lassen. Natürlich fällt ein derartiger Versuch notorischen Nörglern und Besserwissern von Natur aus nicht leicht – Versuch macht kluch – also gehen wir's an, auch wenn die Kompassnadel der umgebenden Sachlage eigentlich in die andere Richtung weist. Warum? Ich freue mich auf jedwede Rückmeldung zu dieser Fachfrage. Vielen Dank!
DEBORAH BOND "Atlanta (FastLaine Remix)"
Natürlich hat Deborah Bond, auch bekannt als Miss Palindrome, mit ihrem "compass:1" eines der wichtigeren Alben dieses Jahrgangs vorgelegt. Mehr dazu kommt jetzt – aus quasi heiterem Himmel ein hart-beatende Tanz-Mischung ihres Lobliedes auf "Atlanta". Schlagzeuger Jon Laine zeichnet verantwortlich dafür, dass in knapp 200 Sekunden die Koordinaten der Stadt neu justiert werden – und dabei immer noch mit den Besonderheiten der DB glänzt.
TERRY HUNTER ft. DIVINE BROWN "Angel"
Terry Hunter kann's! Seine Beiträge zum Soulful-House-Dancefloor sind durchweg auf höchstem Niveau – selbstredend läßt er mittels "Angel" auch keinerlei Schwächen erkennen. Machtvoller Groove in gediegenem Tempo, volltönendes Arrangement mit Schmankerln vom Piano und aus der Streicher-Sektion – dazu ein rundlaufender Song und eine Divine Brown, die das Ganze mit ihren amtlichen Soul-Stempel adelt. Klasse!
DAVE LEE'S "2021 Essentials"
Die Tage sind gezählt – was bleibt ist vielfach nur der Blick zurück – da weiß man, was man hat(te). Wie gut, dass uns zum Advent nicht nur mittels ungezählter Weihnachts-Musiken die Laune verdrießt werden soll, sondern gleichzeitig die besseren Beatz der vergangenen Monate ins Bewusstsein zurückkehren. Dave Lee, der Unfehlbare, macht's genauso. Immer zu dieser Zeit gibt er uns seine Essentials zurück. Wie in jedem Jahr ein randvolles Paket Disco-Freude. Hits bleiben Hits bleiben Hits! Viel Spaß dabei.
RITMO FANTASIA "Balearic Spanish Synth​-​Pop, Boogie and House (1982​-​1992) -Compiled by DJ Trujillo"
Und bevor wir euch endlich in eure eigene Nacht entlassen, haben wir noch eine Sache für die Spezialisten auf dem Tisch. "Plucked from the outer limits of the Spanish underground comes Ritmo Fantasía". Oha! Die Ibiza-Connection anno 1982 – 1992. Sorgfältigst zusammengetragen vom DJ Trujillo, der als Andres Astorga in Venezuela das Licht der Welt erblickte und jetzt von Berlin aus die frohe Kunde des "Ritmo Fantasia" auf die Reise schickt. Tatsächlich besonders, und lehrreich obendrein.