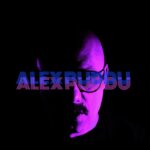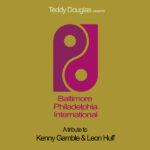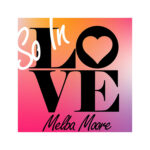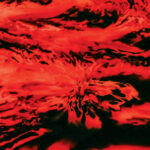 Langes Wochenende. Inklusive Halloween-Party, natürlich. Aber es sind natrülich nicht die albernen Kostümierungen, die zählen, sondern das, was drinsteckt. Und ohne die passenden Musiken wird's sowieso nix mit dem Erfolg der geselligen Zusammenkunft.
ALEX PUDDU ft. CAINO "Don't Stop The Music"
Der Alex macht's richtig! Passend zum Brauchtum dieses speziellen Wochenendes gibt er uns nicht nur mittels eines seiner wirkungsvollen 80s-Dance-Grooves die Sporen, sondern liefert uns mittels Video auch noch Anregungen für das passende Outfit. Wichtiger ist uns natürlich der Beat – der hat die gewohnte Passform, ist ordentlich geschnitten und animierend getunt. "Don't Stop The Music"? Sicher nicht!
TEDDY DOUGLAS "Baltimore Philadelphia International (A Tribute To Kenny Gamble & Leon Huff)"
Und weiter geht's mit den richtigen Musiken für den wichtigen Anlass. 50 Jahre Philadelphia International, 50 Jahre Hits und Hits und Hits. Oft (aber nicht immer) aus der Feder der Firmengründer Kenny Gamble & Leon Huff, die in allen Belangen Maßstäbe für Soul und Dance gesetzt haben. Wer nennt die Namen, kennt die Hits, die aus den Sigma Studios weltumspannend betanzt wurden? Bevor wir an dieser Stelle uns in munterem Auf-und Abzählen der 175 Gold-Hits aus der ersten Philly-Soul Dekade üben, wenden wir uns lieber die wundervollen Kompilation zu, die Baltimores House Produzent & Macher Teddy Douglas zusammengestellt hat. Seit geraumer Zeit schon nimmt er sich immer mal wieder einen der PIR-Gassenhauer zur Brust, legt seine zuverlässig-geschmackvollen SoulHouse Sounds & Beatz darunter und läßt handverlesene Vokal-Artisten die stets gültigen Zeilen vortragen. Jetzt gibt's also 10 Klassiker am Stück – eine ganz sichere Aufforderung zum Tanz!
MELBA MOORE "So In Love"
Der nächste Geburtstag. Melba Moore. Inwischen bereits 76, aber immer noch bestens aufgelegt. Und bei entsprechender Stimme dazu. Rahni Song, der für sie bereits Anfang der 80er erfolgreichst die Songs bereitlegte, hat zur Feier des Tages nun gemeinsam mit Chantel Hampton ein perfektes Sound-Ambiente für die Melba auf die Beine gestellt. Tempo und Arrangement angemessen, der Vokal-Ton mit den typischen Markenzeichen, die Song-Linie behutsam eindrehend. Dazu rundherum ein feines 80er-Finish – der perfekte Ruhepol zwischen Nacht und Tag.
BILL LAURANCE "Zeal"
Der perfekte Sonntag. Bill Laurance ist spätestens seit seiner Beteiligung am ersten Snarky Puppy Album ein Begriff für ausgefeilte Tasten-Kunst zwischen Jazz, und seinen Fusionen, die gern mit weitgefächerten SoundScapes zwischen Klassik und Film angereichert werden. "Zeal" nennt sich seine für den 19. November terminierte neue EP – ein Projekt aus dem Zusammenspiel seines Trios (Keys, Bass, Schlagzeug) und und einer klassischen Streicher-Sektion – das Titelstück gibt's schon jetzt und zeigt famose Wirkung.