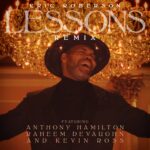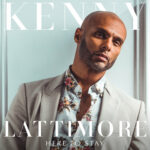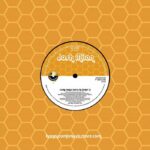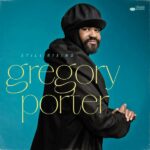 Herren-Gedeck. in vier Gängen. Es ist ja Wochenende. Kein Problem also. Kurz und knapp wird's auch bleiben.
ERIC ROBERSON ft. ANTHONY HAMILTON, RAHEEM DEVAUGHN & KEVIN ROSS "Lessons (Remix)"
Der Eric hat uns schon vor einigen Monaten mit seinen Einsichten über die Aspekte der Liebe bekannt gemacth. Der Remix fügt keine neuen Gedanken hinzu, bleibt dafür aber im gefühligen Wankel-Groove, dem die zusätzlichen Stimmen noch ein wenig mehr Nachdruck verleihen. Ein Album dazu, mit gleichem Namen, wird's übrigens im Januar des kommenden Jahres geben.
KENNY LATTIMORE "Lose You"
Noch ein bekannter Fahrensmann des RnB-Dampfers. Kenny Lattimore seit 1988 im Geschäft und seit 1992 mittels "Soul Of A Man" als Solist unterwegs. "Lose You" ist von geradezu fragilem Charme – schwebend, tastend und mit der gewissen Besonderheit, die die Sache weit über das reguläre Sound-Einerlei des Genres hebt. Spätestens in dem Moment, in dem das Beat-Schnippen die Groove-Hoheit einem Nicker-Rhythmus übergibt, hat der Kenny uns für sich gewonnen.
JOSH MILAN "Come Dance With Me: Parts 1 & 2"
Bleiben wir besonders. Josh Milan ist schon seit vielen Jahren aus dem Soulful-House entwichen und seitdem als Univeral-Musik-Künstler am Start. Honyecomb ist sein Label, mit dem Schwerpunkt auf weitgefassten House-Spielarten, aber immer dann, wenn er selbst das Ruder in die Hand nimmt, nehmen die Songs übergreifend Gestalt an. "Come Dance With Me", ist Soul und Jazz und House und wieder Soul. In Milan-eigener Art aufbereitet, mit jeder Menge Feinheiten in allen Abteilungen, deren Entdeckung jede Menge Zeit einfordern, aber überaus lohnenswert ihr Ziel finden. Favorit!
GREGORY PORTER "I Will"
Wer hätte das gedacht? Gregory Porter ist tatsächlich "Still Rising" und gibt uns als Beleg dazu "I Will" mit auf den Weg. Das für den 5. November angekündigte Album, dass als "Still Rising" eine Auswahl aus den bisherigen 6 Platten des Gregory zu Gehör bringt, zu denen der Mann auch noch eine Reihe neuer Songs hinzugefügt hat. Volltönendes Arrangement, tolle Mit-Musiker, bedeutungsschwere Worte, kraftvolle Vokal-Performance, zu der vor allem auch das wunderbare Trio im Background beiträgt – "I Will" ist Gregory Porter, wie er eigentlich immer sein sollte.