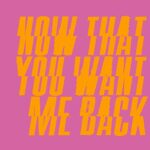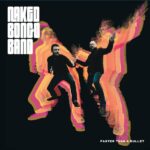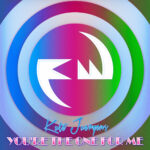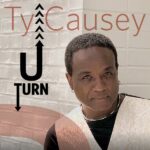 Gleich auf den Punkt? Ist das so? Nun gut, wir möchten diesen Eindruck nicht duch unnötiges Drumherum ad absurdum führe, sondern kommen daher gleich auf des Pudels Kern – sozusagen: Dance! Dance! Dance! Und zwar ganz nach Lust, Laune, Tageszeit und persönlicher Befindlichkeit.
STONE FOUNDATION ft. MELBA MOORE "Now That You Want Me Back"
Knaller-Kombi. Melba Moore, die Unverwechselbare aus NYC und 8 Herren aus Großbritannien. Die Stone Foundation erweist sich schhon seit Jahren als wandlungsfähige Combo, die zu jedweder Soul-Spielart ein paar Takte beisteuern kann. Zuletzt auch im Talking Heads Modus, zu deren Früh-Achtziger-Beats ganz Manhattan ebenso in Bewegung geriet, wie eben zu den Disco-Schiebern, die Melba in jenen Jahren im Programm hatte. Bezug hergestellt und ab geht's mit "Now That You want Me Back", dass den Disco-Charme geschickt mit britischen Soul-Elementen in Verbindung bringt. Wie dem auch sei – die Stimmung steigt.
TY CAUSEY "Contagious"
Der Ice-Man auf dem Weg zum "U-Turn". Das gleichnamige Album des stets zuverlässigen Ty kommt ab dem 12. November in die Auslagen und ist unter Garantie ein weiterer Nachweis dafür, dass eine einmal gefundene Soul-Sound-Formel auch nach Jahren noch konsequent tragfähig ist. Klarer Beat, ökonomisch-wirkungsvoll eingesetztes Instrumentarium in coolem Ambiente und eine Stimme, die die Fäden zusammenführt. Soul, Funk, ein wenig Jazz im Abgang – das ging gut, das geht gut und wird weiter gut gehen. "Contagious" spielt die Causey-Funk-Karte, mit einem gewissen Nigel Lowis als As im Ärmel.
KUTE JUERGENS "You're The One For Me"
Oha! Überraschung! Wie gut. Kute Juergens ist der Knut Juergens, der in Berlin seit geraumer Zeit das Phinemusic Studio "für Komposition, Produktion, Aufnahmen, Mischung, Sounddesign sowie Theater- und Filmmusik" betreibt. Seit 2019 auch mit diversen Mix-Maximierungen unterwegs und ab jetzt auch unter eigenem Namen ganz vorn an der Tanzfläche dabei. "You're The One For Me" startet mit einem purpurnen Funk-Beat, der sich alsbald als Teil einer veritablen Disco-House-Nummer entpuppt. Tip-Top Groove, dazu eine leichtlaufende Song-Linie, eindeutig ein Kandidat für die nächste Party-Nacht.
THE NAKED BONGO BAND "Faster Than A Bullett"
Schnelle Nummer? Ganz sicher nicht, denn die Musiken, die die beiden Iren Simon Sheldon und Quentin Kane zum Besten geben sind mitnichtem zum Ex-und-Hopp Konsum geeignet. Ganz im Gegenteil, denn die glorreichen 7 (plus einem "brukigen" Remix vom Kaidi Tatham) Instrumentals, die "Faster Than A Bullett" bereithält sind überaus durchdacht und liebevoll zusammengestellt, dass der geneigten Hörerschaft an jeder Ecke eine neue Überraschung zuteil wird. 70er Retro-Soundscapes, die in jedem Aktions-Film ihren geeigneten Platz finden würden – Soul, Jazz, Funk – tanzbar, hörbar, sonderbar. Eine sichere Sache für lange Nächte.