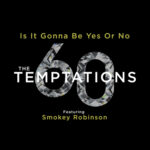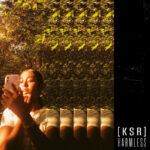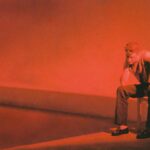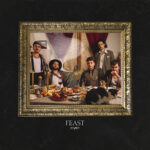 Jung und Alt. Neu und älter. Oder so. Es ist Freitag. Da dürfen sich die Dinge schon ein wenig verschieben. Mal alle Fünfe gerade sein lassen. Ein wenig Musik dazu? Ja, bitte.
The Temptations. Smokey Robinson. Darf's noch ein wenig mehr aus Motown-Historie sein? Die Anekdoten zum 60. Jahrestag der Temps überlassen wir anderen und wenden uns stattdessen gleich mal dem musikalischen Inhalt zu. Aus guten Gründen hat sich zum Jubiläum eine Zusammenarbeit mit dem Smokey aufgedrängt – der brachte sein "Is It Gonna Be Yes Or No" mit ins Studio, lud dazu Steve Ferrone, Freddie Washington und David Garfield als musikalische Begleitung ein und schuf so ein seidig-knisterndes Song-Ensemble, in dem sich die 5 Herren mit Stimme so richtig wohlfühlen konnten. Butterwiche Soul-Verführung. Ein neues Album des Quintetts ist übrigens für Anfang 2022 avisiert.
[ K S R ]. Toll. Wie lieben diese jungen Artisten, die sich mit möglichst kryptischen Sprach-Verrenkungen in Szene setzen. Keine Angst, der Junge will nur spielen – alles ganz "Harmless". Gespielt wird übrigens mit allerlei neueren Soul-Zeugen, der Beat klickt, die Synthies fliegen hoch und der Mann aus Manchester erhebt seine Stimme dazu, die auch eine von "UK's most exciting" gehandelt wird.
Joeseph. Von Glasgow nach London. Und trotzdem oben geblieben. Dem Vernehmen nach einer der ganz wesentlichen Artisten der neueren Pop-Soul-Szene. Mag sein. Zumindest glimmt das "Fire", dass der Joeseph entzündet in fein simmernder Manier – der Beat verbleibt in ruhigem Midtempo, das Instrumentarium versetzt den Protagonisten in eine Art Schwebezustand, in dem man sich inmitten einer ruhig fließenden Melodie-Linie gern verwöhnen lässt.
Pyjean. Wir bleiben in London. Jetzt aber mal was mit Jazz. Der kommt im Mix dieses Quintetts aus den unterschiedlichsten Ecken. Vor dort aus geht's in Windeseile (das Zusammenspiel, das Mit- und Gegeneinander von Saxofon und Trompete gibt gern die Richtung vor) durch die Asservatenkammer der Genre – inklusive diverser Beweisstücke aus Soul, HipHop, Funk und Punk – letzteres jedenfalls nach Auffassung der Band. Jeder Take ein neues Abenteuer, mit gewisser Ernsthaftigkeit im Vortrag, aber eben auch mit Momenten, in denen der Schalk die Instrumente führt. "Feast" ist das Album, das zweite von Pyjean, London-Jazz bleibt am Ball.