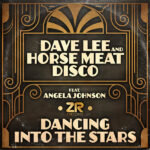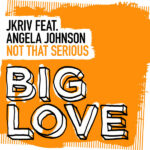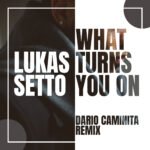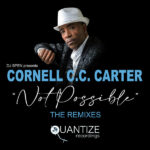 Früher war alles besser! Wie gut ist's daher, dass wir immer, und immer wieder, problemlos auf die Errungenschaften der Vergangenheit zurückgreifen dürfen, um dann das Beste daraus für das Hier und das Heute zu schaffen. Wenn man's kann, dann klappt's – ansonsten sind auch gern mal ein paar unvorhergesehene Peinlichkeiten unter den Resultaten, die uns in großer Vielzahl hörbar gemacht werden. Mal sehen, was wir diesbezüglich vermeiden können.
Dave Lee. Horse Meat Disco. Angela Johnson. Ein ganz sicheres Trio. Ihr "Dancing Under The Stars" führte uns bereits 2017 als Teil des Joey N. aka Dave Lee "Produced With Love" Albums über den glanz-polierten Disco-Tanzboden. Die aktuelle Variante gibt dem Tanz-Affen in uns noch ein paar Zuckerstückchen mehr in den Tank und ab geht die Post.
JKriv. Aus Brooklyn. Und Angela Johnson (natürlich wieder in wichtigster Funktion und in gewohnter Form). Ganz im Ernst – "Not That Serious" ist selbstredend beste Disco-Ware. Optimisten-Beat und positiv rollende Hookline, locker aufgestellte Sounds drumherum. Nicht für die Ewigkeit, aber für den Moment genau richtig.
Cornell C.C. Carter. Wir bleiben beim Thema – und in gut aufgeräumter Stimmung. Natürlich klingt uns das "Not Possible" Original noch in den Ohren. Doch folgen wir auch gern der Aufforderung von DJ Spen und Gary Hudgins zum lockeren Tanz-Remix im leichtfertigen Soulful-House Styling. Ganz im Sinn des Hauses Quantize Recordings, und der Vielzahl an Freunden des Hauses. Für die frohgemute Sommer-Party.
Lukas Setto. Blickt zurück. Er, der inzwischen als sichere Bank für ausgewogener UK-Soul-Hits gelten darf, startete seine Laufbahn als Lee Henry, wechselte später als Tru Menace ans Pult des Produzenten, um 2019 den Lukas Setto zu geben, der mittels "What Turns You On" einen an allen Seiten allerbestens gestalteten Modern-Soul Hit namens "What Turns You On" in den Ring zu werfen. Klassischer Groove, großzügiges Arrangement, rundlaufende Hookline – das sitzt, passt und hat sogar noch Platz für einen frischen Mix (der auf die übliche House-Formel verzichtet), den der Dario Caminita passend zu unserer Sause auf den Plattenteller legt. War ein Hit, ist ein Hit!