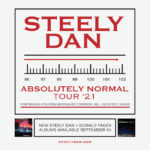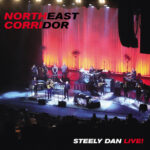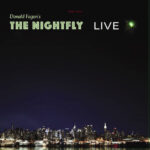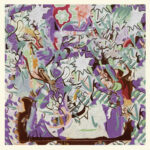 Johann Heinrich Pestalozzi: "Das Gute bleibt ewig gut, aber das Schlechte wird durch das Alter immer schlechter." So einfach, so wahr. Und da wir uns an dieser Stelle eigentlich ausschließlich mit den hörbar guten Dingen des Lebens beschäftigen, dürfen wir mit gewisser Freude ankündigen, dass Steely Dan (oder eben Donald Fagen ohne den 2017 verstorbenen Walter Becker, aber mit der sog. "Steely Dan Band") alsbald wieder seine Tour-Runden drehen wird. Derzeit sind Termine für die "Abolutely Normal Tour '21" ausschließlich für die Ostküste der USA verfügbar, aber immerhin. Und wer eben nicht persönlich vor Ort erscheinen kann, dem werden alsbald 2 Live-Aufnahmen zugänglich gemacht werden – Steely Dan in Original-Besetzung und untenstehender Set-List, sowie der Donald Fagen höchstselbst, und in Begleitung der eben schon erwähnten Steely Dan Band, der 2019 das komplette "The Nightfly" Album vor Publikum eingespielt hat. Ausschnitte aus beiden Album an dieser Stelle (aber ein paar Zentimeter weiter unten). "Das Gute bleibt ewig gut". Alles klar.
Steely Dan – "Northeast Corridor" Set-List:
Black Cow
Kid Charlemagne
Rikki Don't Lose That Number
Hey Nineteen
Any Major Dude Will Tell You
Glamour Profession
Things I Miss the Most
Aja
Peg
Bodhisattva
Reelin' in the Years
A Man Ain't Supposed to Cry
Der Mild High Club des Alexander Brettin feilt derzeit noch an seiner zukünftigen Bedeutung. Die Anlagen sind da, Einflüsse und Tendzen ebenfalls bestens justiert und die bisherigen Alben (zuletzt 2017 "Skiptracing") lassen entspannte fließende Pop-Musik erklingen, deren Ursprünge sich gern in den 70ern verorten lässt. Nicht unweit von Helden wie Todd Rundgren, oder eben den Steely Dan Markenzeichen, die sich mit ein wenig Fantasie auch in der frisch ausgepackten "Me Myself and Dollar Hell" Single ausmachen lassen. So schließt sich der Kreis unseres heutigen Themen-Tages. Ach ja, das Album vom MHC nennt sich "Going Going Gone", wie passend.