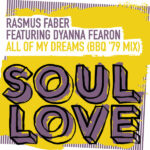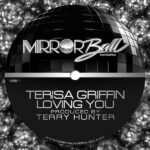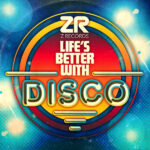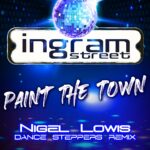 1,2, und 3 – und schon vorbei. Kaum begonnen, schon zeronnen – mal wieder ein Wochenende im Schnelldurchlauf. Und die Musik dazu? Kann kaum mithalten, bewschränkt sich dankenswerterweise mal wieeder ganz auf die passenden Dance-Beatz und verzichtet auf die Schnick-Schnack-Worte drumherum
Rasmus Faber. Und die Dyanna Fearon. Mehr Beachtung für den Faber, bitte. Derart flexibel kann kaum ein anderer mit den Rhythmen zum Tanzen umgehen – sein aktueller Mix ist eine wunderbar-schwingender Einstieg ins Programm – Dyanna singt mit Soul, die Hörner sind all-überall und das Tempo im Aufbau begriffen. "All Of My Dreams" bringt genau das auf die Tanzfläche.
Terisa Griffin. Es gibt Frauen, an denen gibt's kein Vorbeikommen. Die Terisa zählt ganz sicher zu dieser Katergorie, in der der stilvoller Auftritt und selbstbewusste Abgang ein absoulutes Muß ist. Große Soul-Stimmen, gediegen eingesetzt, haben hier natürlich immer einen entscheidenden Vorteil, den sie mittels "Loving You" im angemessenen Terry Hunter Soulful-House-Kleid in ganze Länge auskostet.
Life's Better With Disco. Es ist, wie's ist. Ein Leben ohne Disco ist möglich, aber sinnlos. So, oder ähnlich, hatt schon der große Vicco von Bülow die Wahrheit gelassen ausgeprochen – Dave Lee, und sein Z Records Team legen nun nach. 38 Disco-Dancer sollten für auch für die große Party ausreichend Tanz-Stoff liefern. Hören heißt Erleben – daher überlassen wir die Worte der Marketing-Abteilung und folgen schnurstracks dem bunten Licht der Spiegel-Kugel – "…collected together the finest, most exquisite collection of disco music and presented them to you here. We have exclusive brand new remixes, re-masters and unearthed some of the rarer cuts from the vaults of the label and disco world in this bumper package that celebrates Disco in all it's forms. Highlights include a brand new Dave Lee remix of Italo disco classic Firefly "Love is gonna be on your side" and previously vinyl only remixes from Larry Levan and Blaze. A new song "Sensationalized" from Crackazat. Digital exclusives from Ruffneck, Masters of the Universe and a Walter Gibbons mix of the classic "Set It Off". Disco is a beautiful thing."
Ingram Street. Nicht zu verwechseln mit der Familie Ingram vom Society Hill in Camden, New Jersey. Das Leben auf der Ingram Street bekam zwar mittels des "Paint The Town" Albums der Brüder Daniel und Howard einen frischen Anstrich – den wahren Glanz zaubert aber jetzt erst der scheinbar unfehlbare Nigel Lowis mit einem fein austariertem Steppers-Mix auf die Straße. Ihr wisst schon, wie das klingt, nicht wahr?